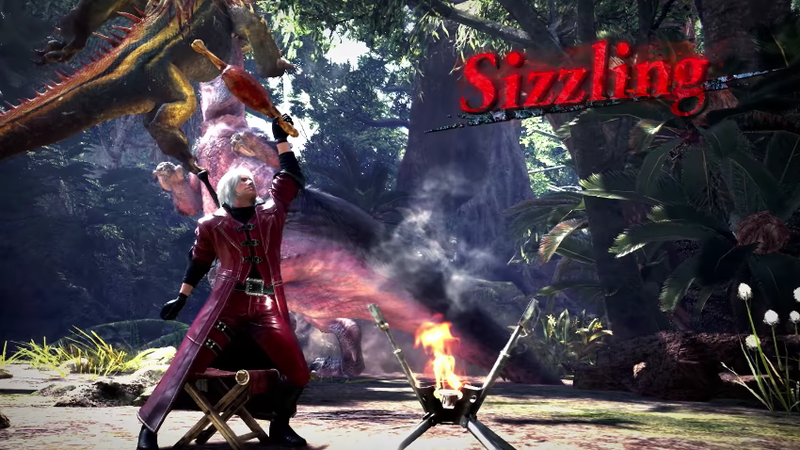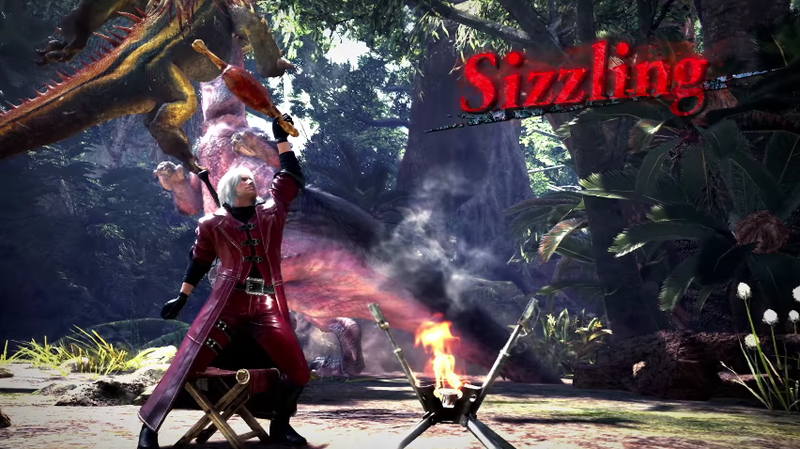 Monster Hunter: World 's wild crossover events are now ten times more elegant with the arrival of a quest to unlock armor and weapons from the Pizza Food Simulator Devil May Cry . The limited-edition event quest lets players compete against some of the game's best monsters, providing fantastic gear that's absolutely worth grinding.
Hunters looking for cosplay should use the Event Quest "Code: Red." It is a mid-level quest with a Minimum Hunter Rank 14 requirement in which the player fights four consecutive monsters. These include Anjanath, an Odogoron, a Rathian and the dangerous older dragon Teostra. That may seem like a lot, but you will always fight one by one, and they are not quite as hard as the ones you find in the wild. The result is a glove against some of the game's best monsters. Each time you finish the quest, you get a "red ball" that is used to craft special equipment.
While the quest itself is fun, the process of getting Dante's armor and weapons feels a little more than the process of getting Ryu's armor or Aloy's in the previous crossover events. This is because you need to customize each piece of Dante's trench coat armor with a wide selection of materials. If you're like me and have not started this process with a Teostra Gemstone or Odogoron Plate, you may find that even after collecting all the red orbs you need, there are a few rare drops left. missing again. This can lead to many repeated quest attempts if you try to get what you need.
The good news is that even if the search for rare monster plates or gemstones is slow, you can still do a lot of work. The monster variety for the quest makes it a great place to raise bounties. You'll progress through raw wyvern bounties and big monster bounties throughout the process. The reduced health of the creatures makes this one of the best places to complete side missions or collect monster parts to sell them when you need cash.
It helps that the rewards are pretty good. Dante's armor, which also looks so snappy, gives her the ability to track down weakness & # 39; and & # 39; Attack Boost & # 39 ;, which means you deal a lot of damage by attacking your monster's weak points. There is also the level 3 version of Evade Window, which provides some additional invulnerability to the evasive maneuver, which is great for users of fast weapons like the Dual Blades. You can even dye the jacket, no matter what color you want.
It's not just armor. You can also make Dante's sword, which serves as an attacking blade. The attacking animations come directly from Devil May Cry with angry taunts and arcs of purple flashes, and the weapon turns from a small blade into Dante's Alastor Longsword. I have not completed my armor set yet, but the sword alone was worth being bullied, if only because you look so cool. Between the sword, the bounties and the excellent battle, this latest event offers some of the best extra content for the game to date.
Source link