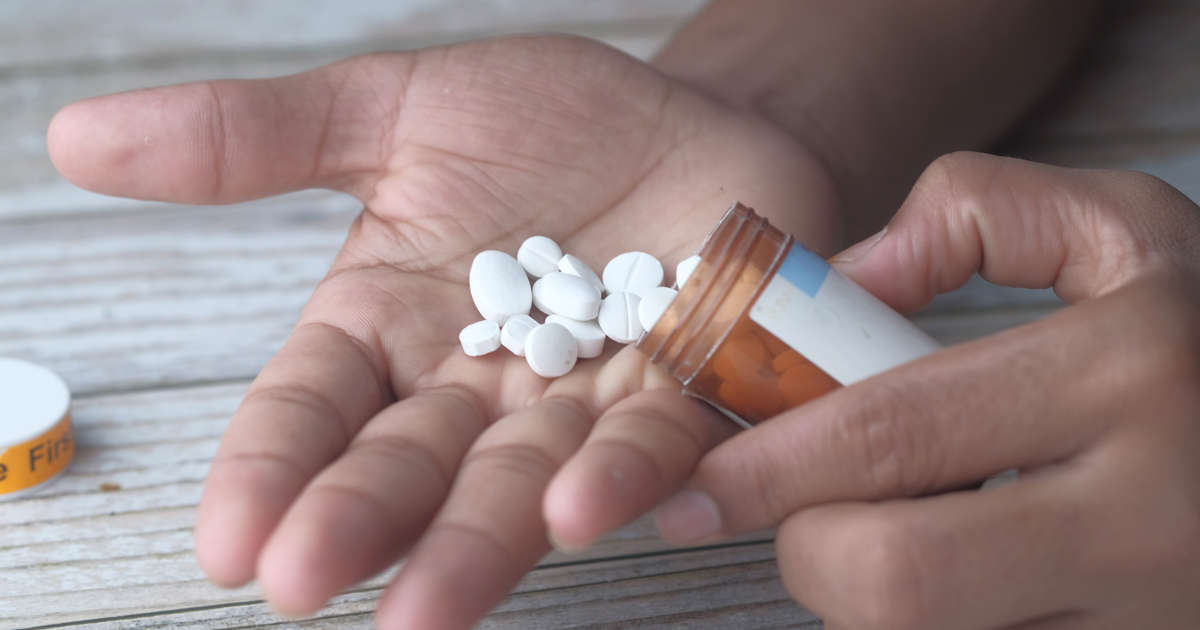 Another study shows that patients are being cut off from prescription painkillers at "fast" rates that exceed the nationwide guidelines.
© Andrew Lichtenstein / Getty Images
An elderly woman begins her day taking her daily prescription medicine on December 24, 2017 in Phoenix, Arizona.

Among more than 100,000 patients enrolled in both health insurance and Medicare Advantage programs, the researchers found that the annual percentage of rejuvenation doubled between 2008 and 2017.
HHS) published a tapering policy in 2016, which, according to experts, has a disquieting effect on the entire pain community. It has been alleviated recently, but not before doctors and hospital networks began to remove pain patients from their medications or to send them away altogether.
HHS suggested gradually reducing patients to approximately 10 percent per week or possibly less, but some clinicians and hospitals may have interpreted the policy as a "hard stop," the study said on November 15 The Journal of the American Medical Association was published. In 2017, more than a fifth of patients had a 15 percent or more reduction in average daily doses. This is an increase of only 10.5 percent of patients in 2008.
Video: What is Fentanyl, the opioid drug that is 50 times more potent than heroin?
Almost one in five is affected by more than 40 percent Every month, the researchers found. For people who are physically dependent on the drug, this approach can lead to debilitating withdrawal symptoms, mental distress, and suicide, according to a recent warning issued by the Food and Drug Administration (FDA).
The study found that it affects in particular younger people, women, minorities, people with higher opioid doses, people who have recently been overdosed and those who have taken out commercial insurance.
"This study confirms that there are so many patients with chronic pain receiving inferior care," said Dan Laird, a pain medicine and lawyer for medical misconduct, in a statement. "The opioid crisis is largely driven by illegal fentanyl and heroin, but chronic pain patients continue to be victims," ​​he added.
In another recent survey conducted by Quest Diagnostics and the Center on Addiction, more than four out of five physicians said they were reluctant to accept patients with prescription opioids. They also said the opioid crisis made it difficult to treat pain patients.
"The downstream effects of opioid reduction on pain, withdrawal, mental health, and overdose risk justify careful evaluation," concluded the authors of . JAMA study .
Because this project was limited by dependency on commercial insurance and Medicare Advantage programs, the results may not be generalizable to uninsured or to persons enrolled with Medicaid. The data was also derived from administrative claims where there is a risk of measurement error.
Sign up for our newsletter and receive Newsweek news via email