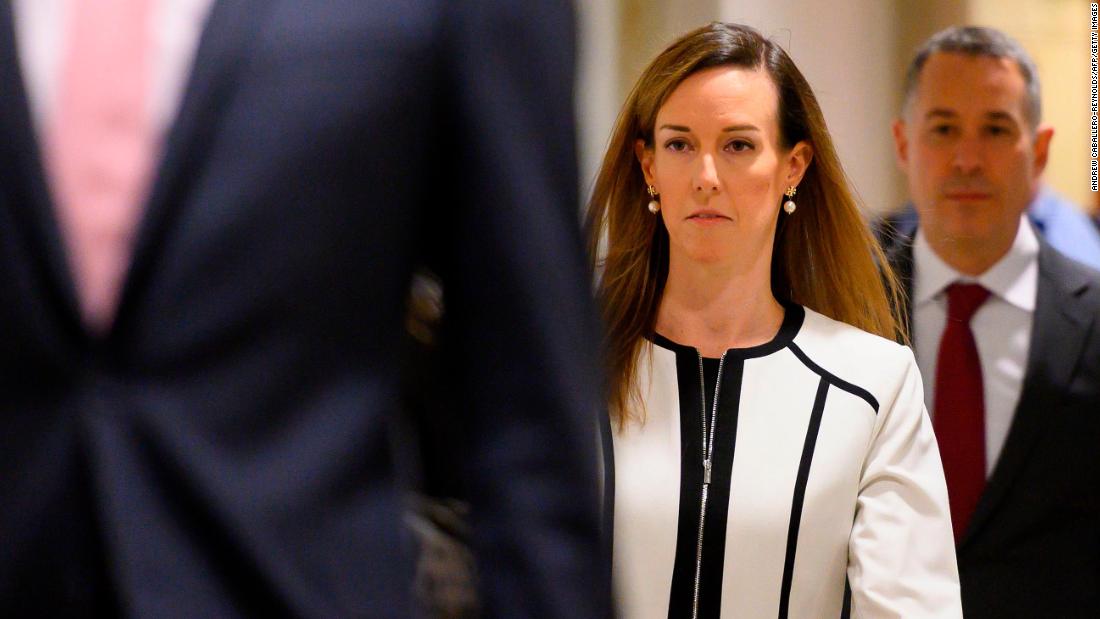 Jennifer Williams, Adjutant of Vice President Mike Pence and Foreign Adviser, is due to appear before the House of Representatives' intelligence committee on Tuesday. In his Sunday tweet, Trump again made a baseless allegation against other officials who testified in the investigation. He characterized Williams as Never Trumper and joined them with other "Never Trumpers".
When a closed testimony was published, Trump challenged Williams to read "BOTH minutes of presidential calls."
During a closed-door filing earlier this month, Williams told lawmakers that she was in the White House situation room, intercepting Trump's July 25 call with Ukrainian President Volodymyr Zelensky in real time and a transcript of Trump's call April before Pence reviewed its own April call with Zelensky. Williams also listened to a second call between Pence and Zelensky, which took place on September 1
8, after the cessation of security assistance had been lifted.
Trump's July 25 phone call at the center of the impeachment investigation, which raised a Trump rally, plagued former Vice President Joe Biden, a 2020 presidential rival, and his son Hunter Biden. There is no evidence of misconduct by Biden in Ukraine.
] Williams testified that Trump's request for She found that the specific investigation found her "unusual and inappropriate" and provided "some bright spots on possible other motivations" for Trump's decision to freeze security aid for Ukraine.
Pence's office refused to defend Williams after Trump's Twitter attack.
"Jennifer is a US State Department employee," said Pences spokeswoman Katie Waldman on CNN's request for comment from Penny's office.
The employees at the vice president's office have made concerted efforts to dissociate Williams from Pence even before she sat down to testify. But sources told CNN that his office selectively decides which career officials will detail their employees. Its officers usually ask them in advance.
Keith Kellogg, Vice President National Security Adviser, was responsible for selecting Williams from pence advisor Jennifer Williams "class =" media__image "src =" http://cdn.cnn.com/cnnnext/dam/assets/ 191107160148-03-jennifer-williams-1107-large-169.jpg "/>