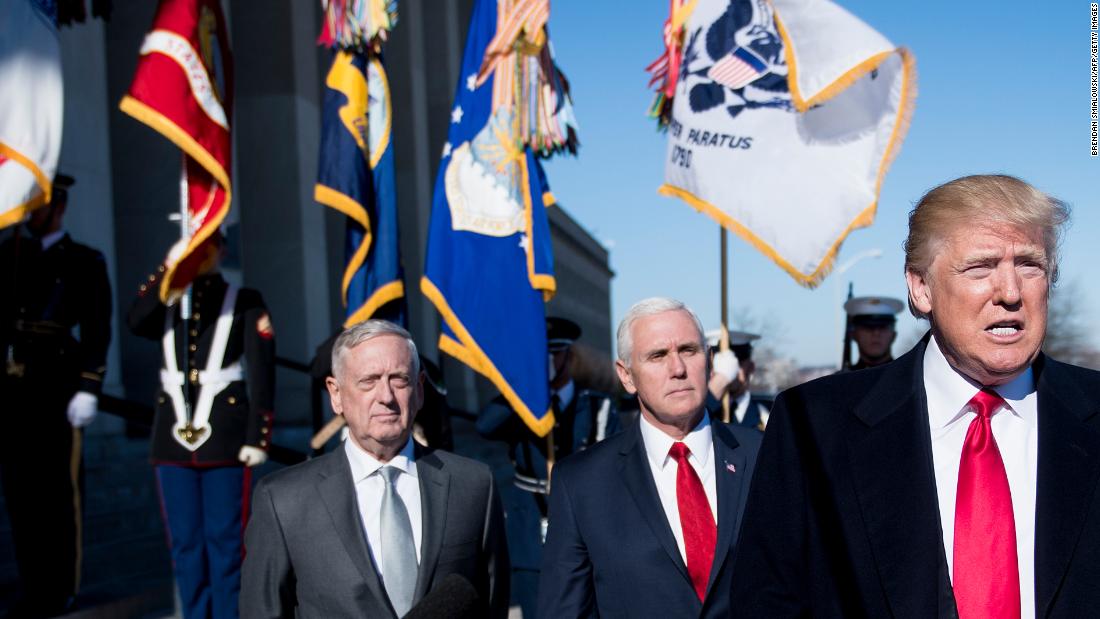 "Well, I do not know," Trump said when asked if the Pentagon boss would go "60 minutes" in an interview on CBS. "He did not tell me that."
Trump said the two claimed "a very good relationship," but he admitted that Mattis would go away.
"I think he's some sort of democrat, if you want to know the truth," Trump said in the interview that was to air on Sunday night. "But General Mattis is a good guy, we get along very well, he can go, I mean, everyone's gonna go away someday, everybody, people go, that's Washington."
Army spokesman Robert Manning, a spokesman for The Pentagon issued a statement in response to the president's remarks.
"Secretary Mattis is focused on doing his job ̵
1; making sure the US military remains the deadliest force on the planet," the statement said.
In his last years as commander of the Central Command, Mattis clashed with the Obama administration over his policy toward Iran, with the Navy general pursuing tougher measures against Iran than the White House had wanted.
Mattis left the Central Command and retired in 2013 from the military. A source close to Mattis told CNN earlier that he had rejected Hillary Clinton's campaign to work in this government if she had won. Www.mjfriendship.de/de/index.php?op…80&Itemid=58 He suggested Mattis as Secretary of Defense, a position he got after the congress gave him one. English: www.mjfriendship.de/en/index.php?op…95&Itemid=55 […] Waiver that allowed him to hold a civilian post shortly after leaving the military. CNN reported in June about differences between Trump and Mattis, leading to fears in the Pentagon, raising the possibility that Mattis might leave the government.