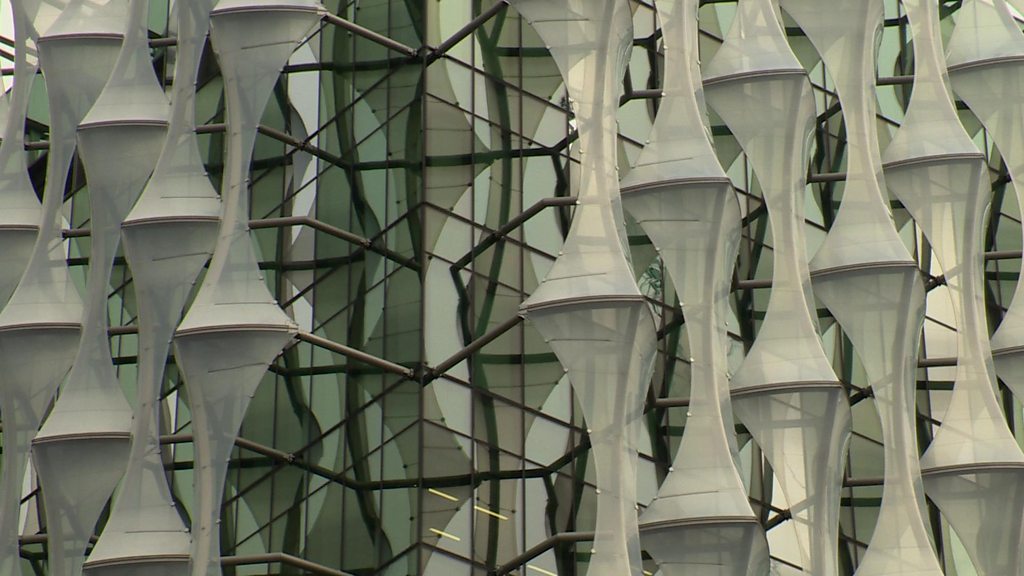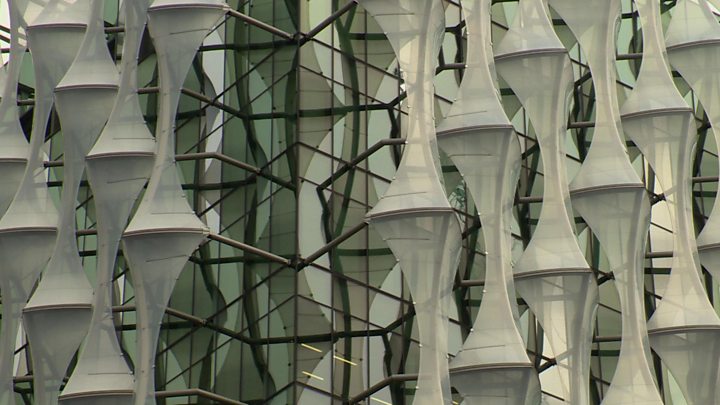 Donald Trump has again criticized the new home of the US Embassy in London and describes the location in South London "lousy" and "terrible".
He spoke three months after a rally when he said that the sale of Grosvenor Square in Mayfair was a "bad deal."
The US President visiting Britain in July had blamed his predecessor Barack Obama, but the move was agreed during George W. Bush's presidency.
The new embassy in Vauxhall cost $ 1
billion (£ 730m) and holds 800 employees.
Mr. Trump said he thought – but would have to check – that officials sold the previous page for $ 250m (£ 181m).
The President said at a gathering in Michigan: "In the UK, in London, we had the best page in all of London. The Best Page
" Well, a genius said: & # 39; We will sell the page and then we will take the money and build a new message. "
" That sounds good, but you have to have money if you do that, right? "
He added," By the way, they wanted me to cut The Message's Band [in January] and I said, "I'm not going, I do not want to do it."
Mr. Trump previously described the new location as "Off Location".
The building on Mayfair grounds was never directly owned by the United States. Year of hereditary lease, but the property belongs to Grosvenor Estates.
BBC diplomatic correspondent James Landale said the embassy was relocated from its Mayfair site because it was too small to install the modern security it needed.
The new embassy in Vauxhall opened on January 16, 2018.
Source link