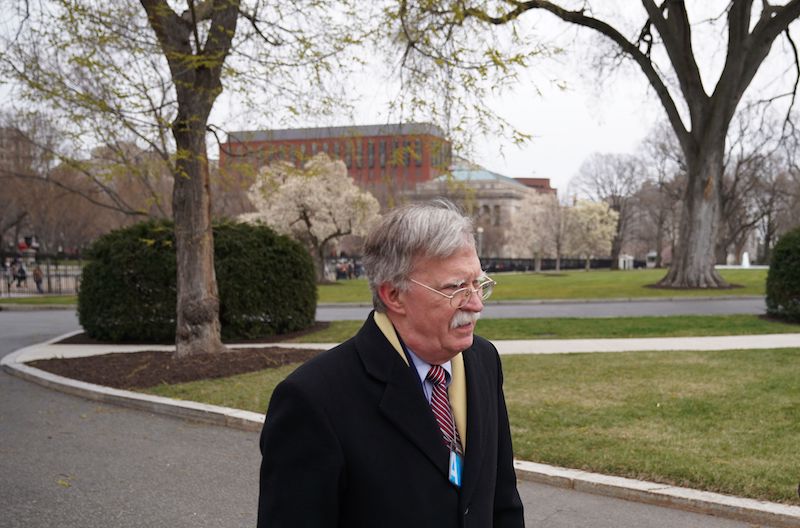 It is no secret that President Donald Trump is obsessed with Fox News, and he has continued hiring the network's experts and staff to serve in his administration.
Trump recently hired two men who regularly appeared on Fox News (though one of those settings was undone days later). They were hardly the first to move from working for the network to Trump. Of course, many of these employees had government careers before they jumped to the cable, although they had mainly only journalistic experience.
Here's a look at all the people who have switched from Fox News to a White House or another job position in the US government
1. John Bolton
On March 22, Trump announced that John Bolton H.R. McMaster would replace his national security adviser. Bolton previously served in the government under President George W. Bush and President Ronald Reagan. But over the past decade, he has become particularly known for his appearances as a commentator on Fox News.
In fact, Bolton talked about Fox News in a previously scheduled interview less than an hour after announcing his hiring. He said on the show, "I think I'm still a Fox News contributor."
Trump had considered Bolton for the position of Foreign Minister in 2016 before going with Rex Tillerson instead.
Next: This regular Fox News guest was recently hired just to undo his stance.
. 2 Joseph E. diGenova
Also in March 2018, Trump announced that he would hire Joseph E. diGenova for his legal department. DiGenova is a former US lawyer who regularly appeared as a legal expert for Fox News. While on Fox, he has a conspiracy theory that a group of F.B.I. Agents had staged a conspiracy to involve Trump in the investigation in Russia.
"There was an outrageous plan to illegally relieve Hillary Clinton and, if she did not win the election, confront Donald Trump with a falsely created crime," he said a few months earlier. "… Make no mistake: a group of FBI and DOJ people tried to distract Donald Trump from a fictitious crime." [StrangelyenoughtheWhiteHousejustafewdayslatersaidthatdiGenovawouldnotjointhelegalteamwouldThegovernmentsaidheandanotherlawyerwhoshouldbehiredhadconflictsaddingthat"theseconflictsdonotpreventthemfromsupportingthepresidentinotherlegalmatters"
Next: This Fox news journalist joined the State Department in 2017.