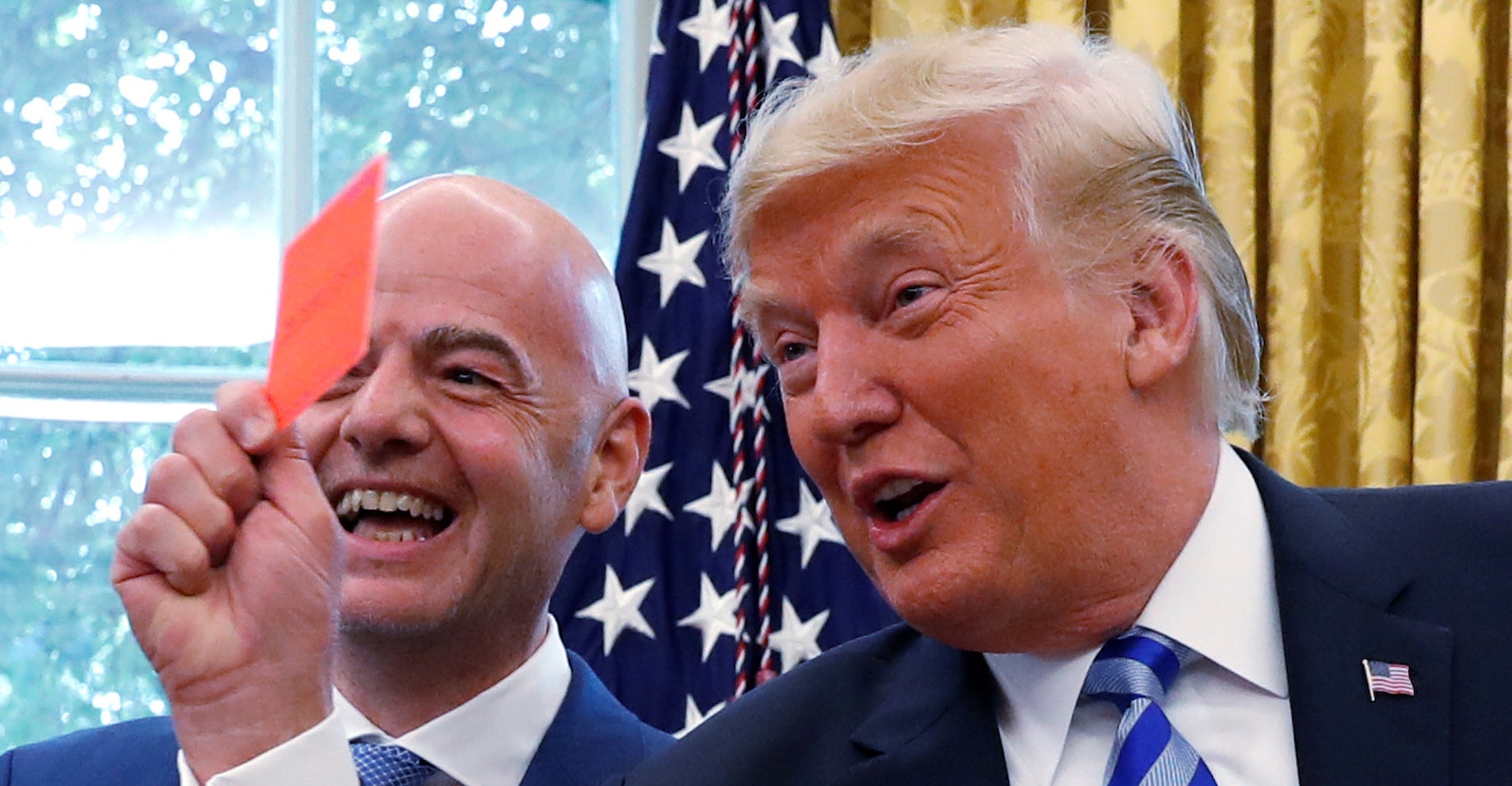 Donald Trump's Oval Office exchange with FIFA President Gianni Infantino became a hot topic on Tuesday – for all the wrong reasons.
During the meeting to discuss the US hostilities of the 2026 FIFA World Cup alongside Canada and Mexico, Trump seemed to show journalists a red card, underestimated the popularity of football and ignited the debate over football's nickname.
Infantino gifted Trump with his own red card and stated that it was used by football referees when " They want to kick someone out. "
Trump immediately flashed the card to the media. USSF President Carlos Cordeiro pointed to the card and said, "Next Media Meeting." The encounter led to many online responses:
Trump was also hot because he seemed to undervalue the popularity of football, which he described as "one of the fastest ". Growth "Sport in the World." (It's still growing, but by far the most popular one, by Nielsen.)
Trump's suggestion that we should do it Renaming football in football or vice versa also caused confusion on the Internet:
Of course, the meeting triggered a host of other amusing responses as well: