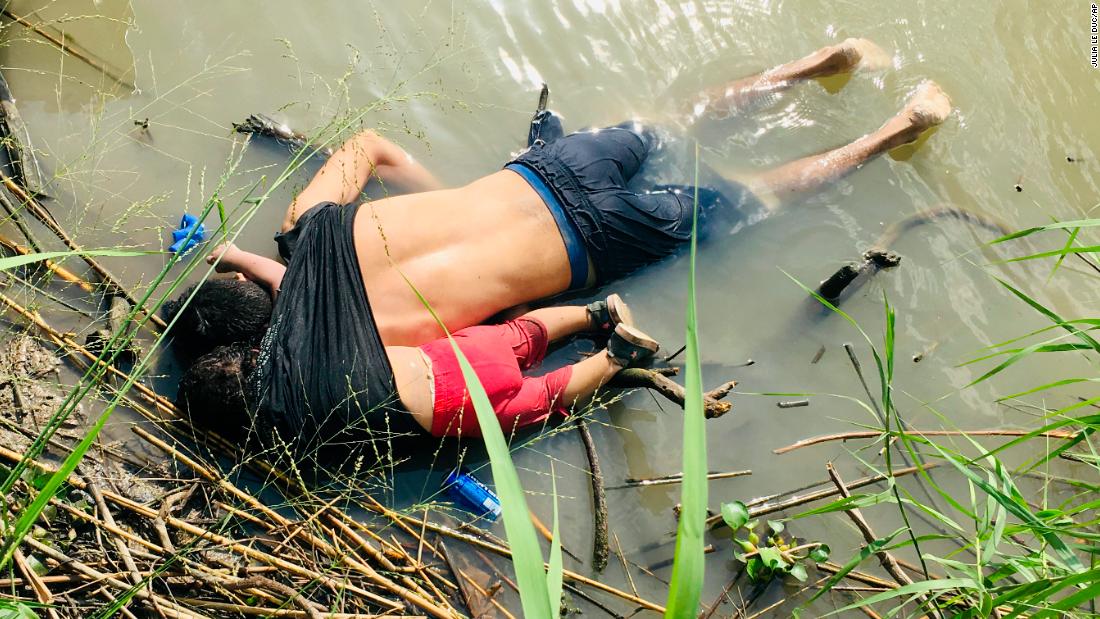 The shocking image taken on Monday was a grim reminder of migrants' dangerous journey to the United States. Oscar Alberto Martínez had crossed the Rio Grande and turned to fetch his wife when his 23-month-old daughter saw him swimming away and following him, says a journalist.
The father clung to the little girl in red pants and black shoes, but a strong current swept over her and drowned her. Julia Le Duc, the photographer who took the couple's picture, wrote for the Mexican newspaper La Jornada.
The newspaper spoke to the man's wife, Tania, who said she saw her husband and child drown on Sunday. Their bodies were found on the Mexican side of the Rio Grande.
The haunting picture offers a glimpse of the suffering asylum-seeker face on the border between the US and Mexico. The young girl Angie Valeria M. and her father came from El Salvador and died when they tried to enter the United States. Angie's mother gave her age of 23 months, it said in the newspaper.
Their bodies were found on Monday near Matamoros, across the river from Brownsville, Texas.
They had been waiting for asylum for months
The family had been waiting for an appointment at a migrant camp in Matamoros to obtain political asylum from the US, the newspaper said, citing Martinez & # 39; s wife.
Natalie Gallón of CNN reported from Mexico City, and Steve Almasy and Christina Maxouris wrote from Atlanta Melgar, Andrea Diaz and Catherine E. Shoichet of CNN contributed to this report.