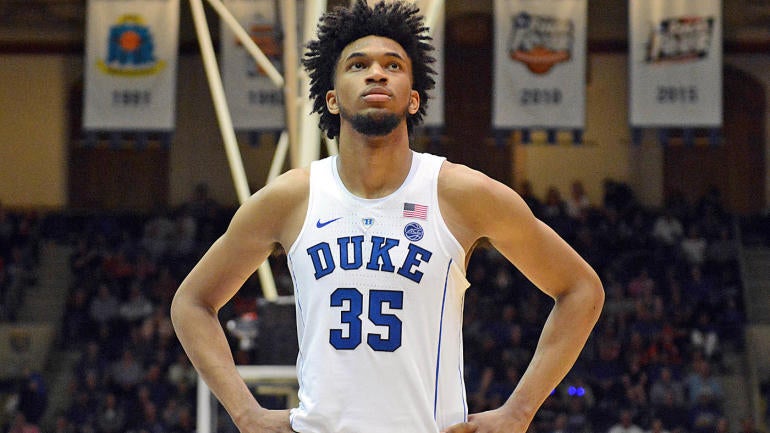 What many considered a foregone conclusion was officially made public on Wednesday, when Duke freshman Marvin Bagley III declared on his Instagram page for the 2018 NBA Draft.
"I can not believe the time has come for me But I would like to announce that I will declare for the NBA Draft 2018," said Bagley. "First, I want to thank Jesus for bringing me here and allowing me to show my gifts he has given me, to thank my family and all those who have been in my corner since the first day thank, those who have doubted me and continue to doubt me, it only drives me to get better every day, I have learned a lot this year and on the field and am grateful for the opportunity Du Duke! "
In his only season at Duke became Bagley's ACC Player of the Year, averaging 21
.2 points and 11.1 rebounds. He led Duke in both the scoring and the rebound, leading the Blue Devils to a 29-8 overall record that included an NCAA Tournament for the Elite Eight.
Bagley went into the season as one of the favorites with the No. 1 pick in the NBA Draft, and his performance on the ground has little hint that that is still not the case. CBS Sports "Reid Forgrave has been the first to overtake Bagley in his latest mock draft and many others believe that he's unlikely to drop out of the top 3 due to his rebound ability and versatility inside and outside the paint