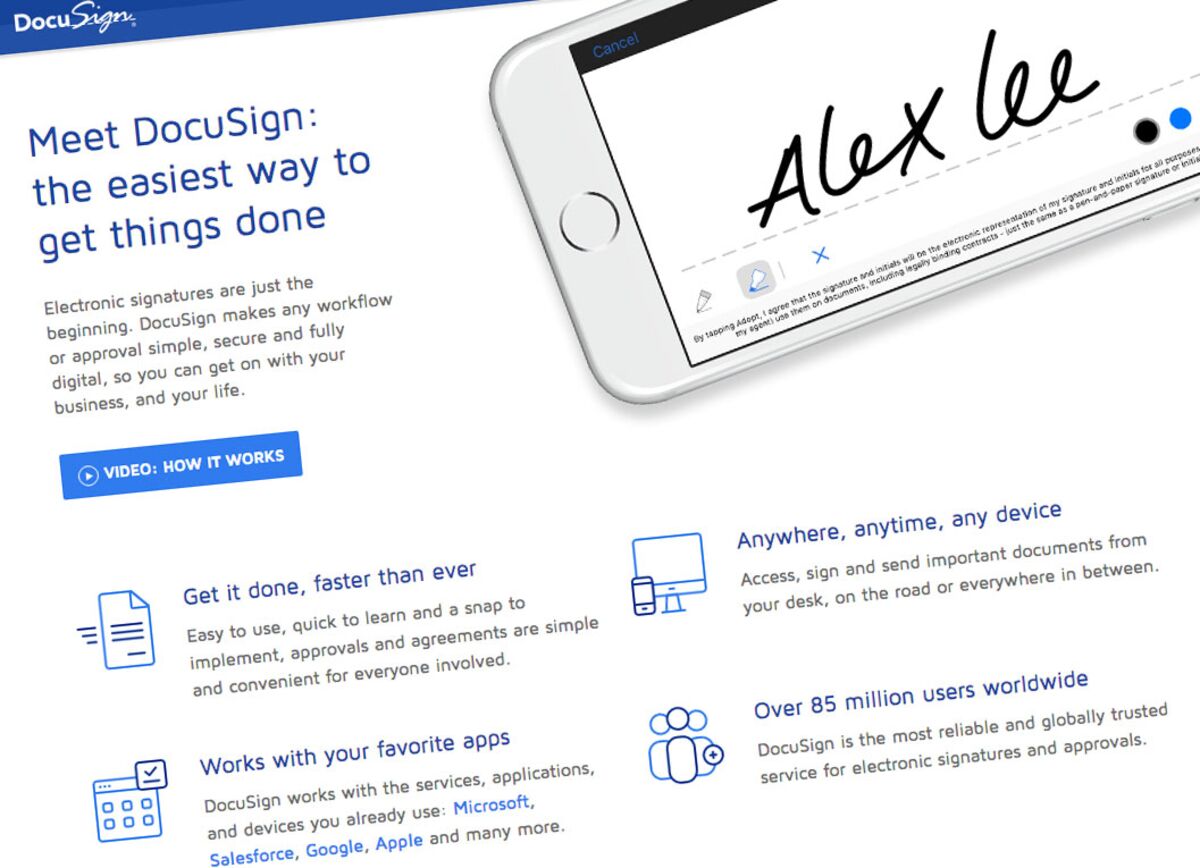 DocuSign Inc., the developer of electronic document software, which received $ 3 billion in its most recent private round of financing, has filed for an IPO in the United States.
The company was listed on Wednesday at $ 100 million by the US Securities and Exchange Commission. This number represents a placeholder amount for the billing and is likely to change.
DocuSign has been discussing IPO plans since at least 2013, but a lengthy search for a chief executive officer to take over the corporate public helped delay this process. Current CEO Dan Springer was hired after a 1
5-month search by the company that had a last-minute candidate back.
More than 350,000 companies use DocuSign software to help automate business agreements and electronic signatures, according to their submission. The San Francisco-based company reported a net loss of $ 115 million for a total of $ 382 million for the year ended January 31. In the previous year, it had a net loss of $ 123 million, with total revenues of $ 251 million. According to the website, DocuSign has raised more than $ 450 million in private funds from investors such as the venture capital firm Kleiner Perkins Caufield & Byers and Microsoft Corp.
collected. The Company Has Submitted a Nasdaq List Global Select Market under the DOCU icon. Morgan Stanley and JPMorgan Chase & Co. lead the deal
– With support from Lizette Chapman
Source link