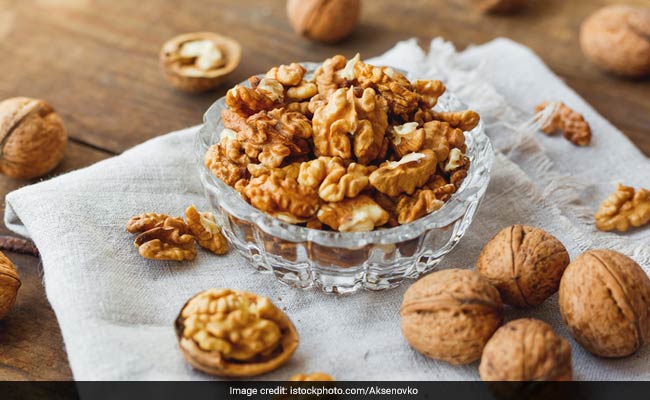 Nuts are really good for your health, and this is probably the reason why they are recommended by some of the top nutritionists, nutritionists and medical health experts. Now, a new study has found that consuming walnuts rich in antioxidants can reduce the risk of Type 2 diabetes by almost half compared to those who do not eat nuts. The study, which was conducted on more than 34,000 adults, found that doubling walnut consumption may reduce the prevalence of type 2 diabetes by 47%. The strong link between walnut consumers and the lower prevalence of type 2 diabetes makes it even more important for people to include walnuts in their diets. Earlier, IANS reports, there have been studies that say walnuts are beneficial for cognitive function and heart health. In the study, researchers examined food intake in 34,1
12 adults aged 18 to 85 years. They were also asked if they were diagnosed with diabetes or if they were taking diabetes medications.
Study participants were also evaluated for diabetes using general laboratory measurements including fasting plasma glucose and hemoglobin A1c. Participants who consumed walnuts were reported to have a lower risk of type 2 diabetes compared to those who did not consume them, regardless of gender, age, education, race, body mass index (BMI) and the amount of physical activity in which the participants participated.
Also read: Here's How Many Nuts and Seeds She Should Have for a Healthy Heart
Walnuts are a rich source of recommended polyunsaturated fatty acids, which is 13 grams per ounce. They are the only nuts that contain a significant amount of alpha-linolenic acid (ALA), which is a plant omega-3 fatty acids, walnuts are also rich in protein and fiber.
Eating half a cup of walnuts a day can also protect the digestive system by increasing the amount of probiotic bacteria in the gut. It also helps prevent risks of heart disease, brain disease and cancer.
These are the reasons why walnuts are considered superfoods. They consist of 65% fat. They are low in carbohydrates and high in fiber. Walnuts can thus also be included in the weight loss.
Vitamin E, vitamin B6, manganese, folic acid, copper, are the minerals found in walnuts.
Also read: Are cashew nuts good for you? Know the health benefits of cashew
Walnuts are good for the health of the heart
Eating nuts, especially walnuts, have proven to be beneficial to the health of the heart. Walnuts can help regulate LDL (bad) cholesterol, reduce inflammation and improve blood vessel function. Including walnuts in your diet can reduce the risk of plaque build-up in the arteries and thus reduce the risk of heart disease.
They may help to improve brain function
Eating walnuts may help to increase brain function improve . It can also help to improve memory. Antioxidants and omega-3 fatty acids in walnuts are responsible for this function.
Also read: Eat walnuts to control your hunger pangs! How it works
You can prevent cancer
Abnormal cell growth in the body can cause cancer. Useful plant compounds in walnuts should have anti-cancer properties. Ellagic and related compounds, phytosterols, omega-3 fatty acids and various other antioxidant polyphenols are found in walnuts. Regular consumption of walnuts can reduce the risk of prostate, breast and colon cancer. However, stronger clinical trials are needed to substantiate this claim.