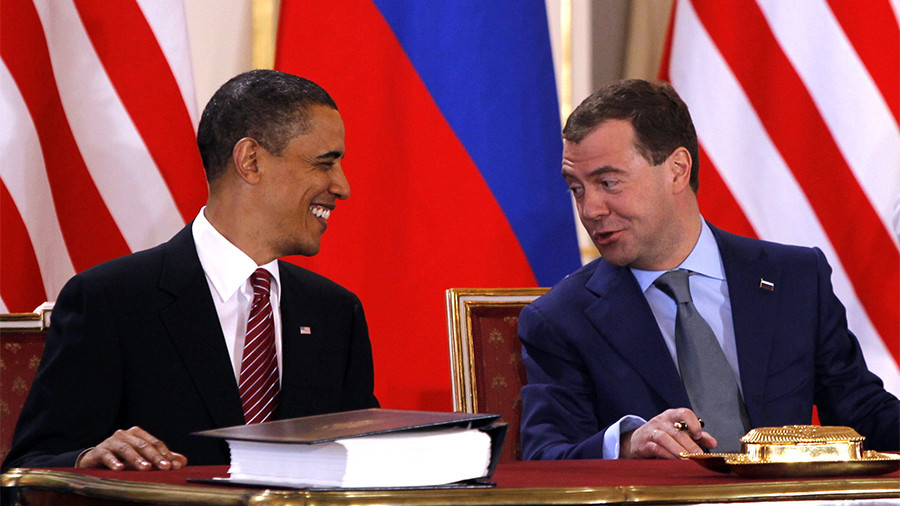 The Russian economy has resisted external pressure and has grown again, Prime Minister Dmitry Medvedev said. He has invited former US President Barack Obama to convince himself.
Medvedev recalled Obama's words of 2015 when he said that the Russian economy was "isolated" and "in tatters" because of US-imposed Western sanctions.
"Let him come to look at these scraps" Medvedev said in an interview with Rossiya 24 TV. "Last year, the Russian economy grew 1

.5 percent, with industry growing 2 percent in the first quarter, as well as trade, with agriculture growing at 2.5 percent, which are very good figures. "
He also pointed to a record low unemployment in Russia. "We have the lowest unemployment rate of just under 5 percent, which is an unprecedented low figure." said the prime minister.
The US sanctions are only one way for dirty and unfair competition against Russia. "This is a shame .This is indeed a non-competitive struggle with Russian companies" Medvedev said. Companies like aluminum main RUSAL are the world's number one in their industry, he added.
"Americans protect their market, this is called protectionism, they fight against the Chinese, they fight against the Europeans, and they fight against us and say that the Russians do not behave well." Medvedev said
For more reports on business and finance visit RT's business department
Source link