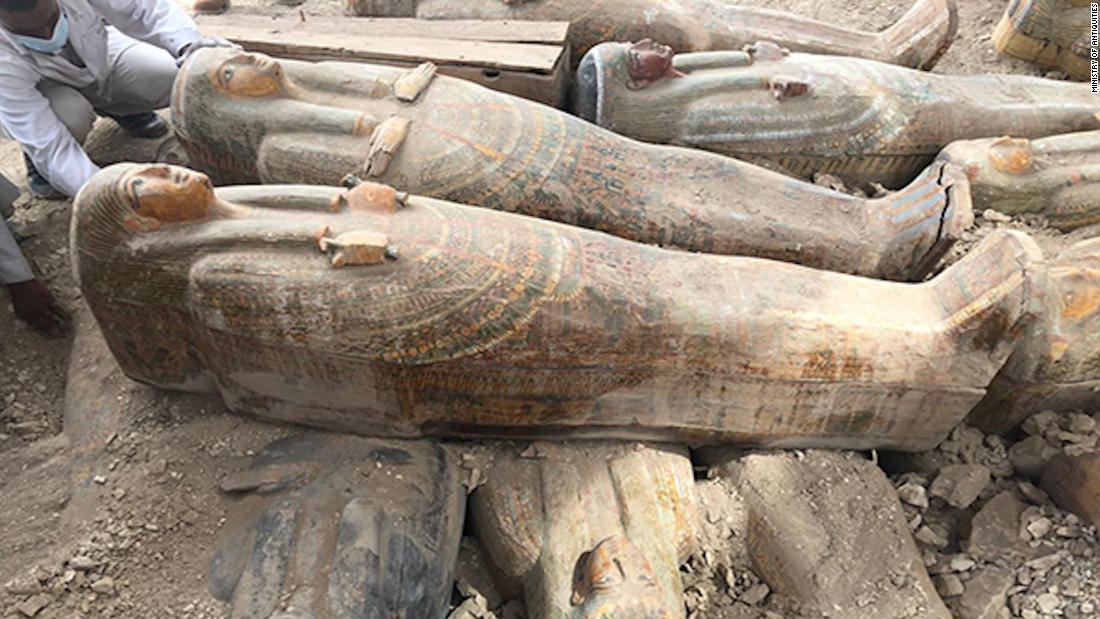 "How the ancient Egyptians left them": Archaeologists discover more than 20 sealed coffins
Posted by Oscar Holland, CNN [19659004] Contributors Taylor Barnes, CNN
According to the Egyptian Ministry of Antiquities, archaeologists in Luxor City have discovered a "huge cache" of more than 20 sealed coffins.
The seemingly well-preserved sarcophagi were discovered when the ancient Egyptians left, "an official press release highlights their intact engravings and surviving colorations.
In Al Assasif, an ancient necropolis on the west bank of the Nile, the coffins were discovered Distributed on two levels of a large tomb, the site was once part of the ancient city of Thebes, whose ruins are located in what is now Luxor.
Read more
Source link