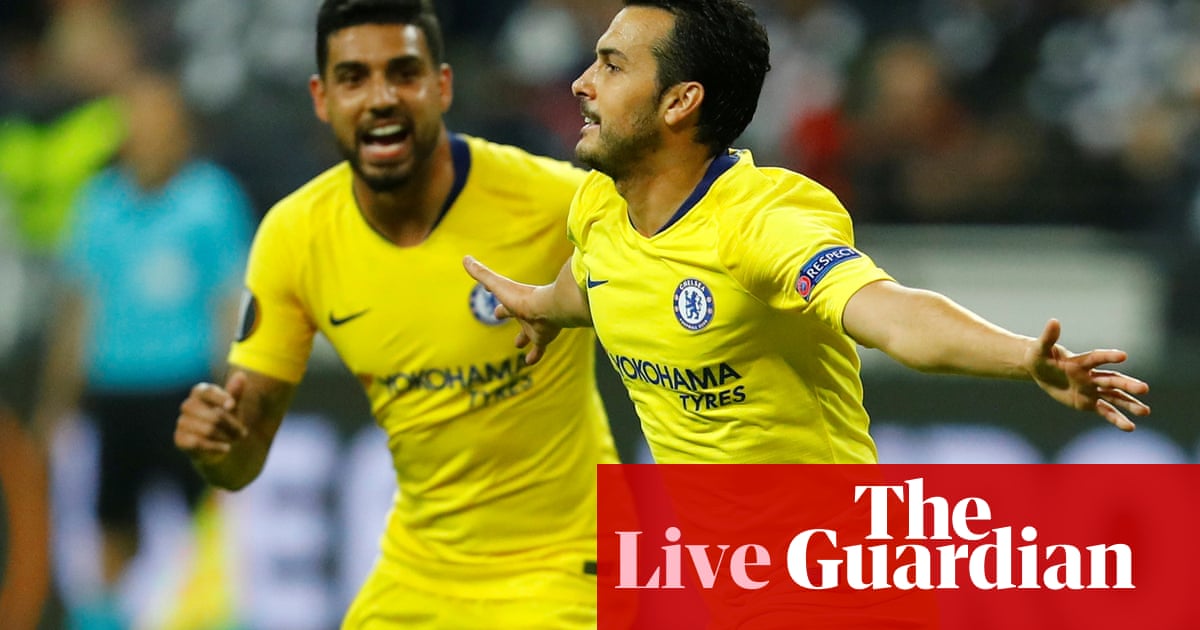 Halftime: Frankfurt 1: 1 Chelsea
Level pegging in the interval. Chelsea remained flat for 40 minutes, with Frankfurt scoring the deserved advantage of 21-year-old Luka Jovic, but just before the break came a rally. Ruben Loftus-Cheek kick-started a mini-revival attack and tried to stand close to the post before posting the lead to Pedro, who scored a equalizer in the corner of the goal. Sarri said they had "trouble" in the defense and they looked suspicious on the left side. Danny da Costa was always happy against the defender, while Andreas Christensen seemed temporarily nervous after an early booking on thin ice. Everything is to be played in the second half.
Updated

GOAL! Frankfurt 1: 1 Chelsea (Pedro, 45)
The team of Maurizio Sarri is equal in Germany. Moments after Loftus-Cheek approaches, he struggles to get the ball to Pedro in the pits. His fast feet wobble inside the box by a meter of space. He waves to the left before hammering with little effort.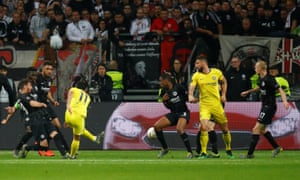 Updated