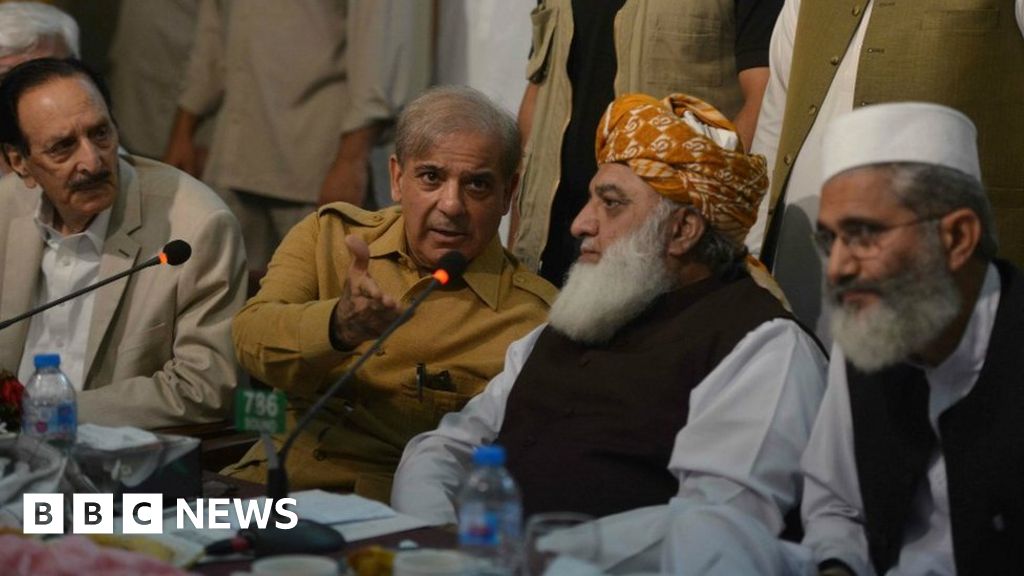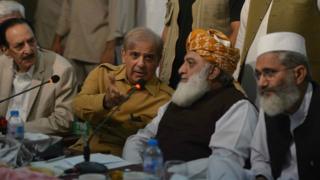 A group of Pakistani parties have rejected the results of Wednesday's parliamentary elections aimed at bringing ex-cricketer Imran Khan to power.
Mr. Khan's PTI party is ahead in the election and has declared victory, but rival parties After joint talks in Islamabad, a party leader said they would launch protests to demand new elections.
Among the rival parties is the party of former Prime Minister Nawaz Sharif, who had previously said she was ready to go in opposition.
PML-N leader Shahbaz Sharif, brother of Nawaz Sharif, who is in jail for allegations of corruption, said the party still has to decide whether to boycott parliament.