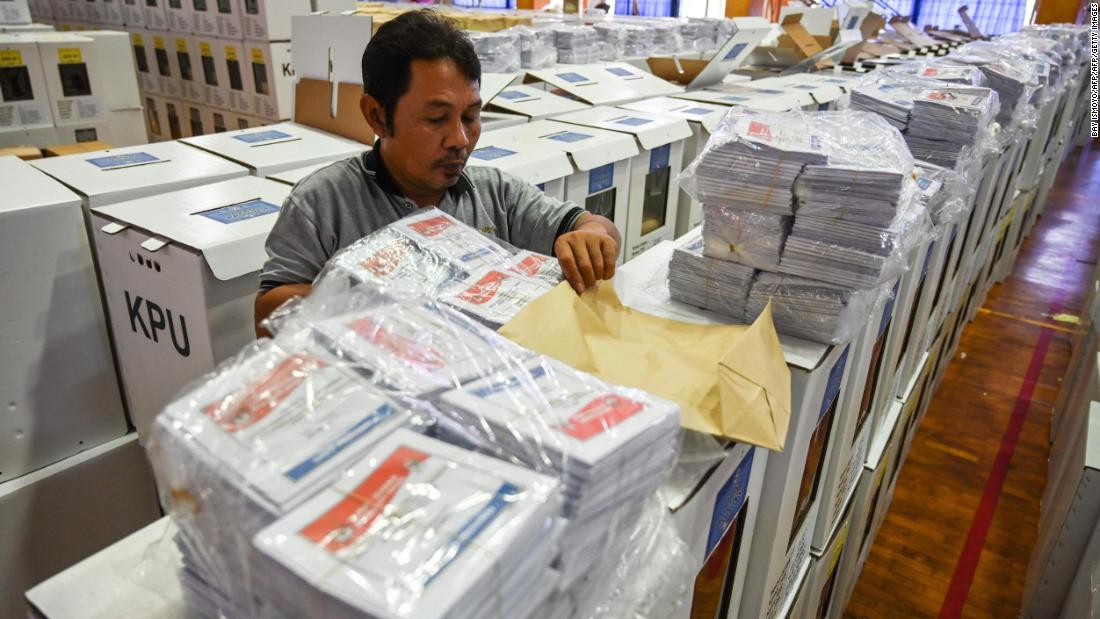 According to CNN Indonesia, 272 election officers were dead Saturday night, and another 1878 were ill after advocating elections in Indonesia.
The elections held on April 17 in Indonesia were one of the highest billed complicated one-day ballots ever conducted. For the first time, Indonesia held its presidential and parliamentary elections on the same day. Around 192.8 million people were eligible to vote on the 17,000 islands in the archipelago. More than 800,000 polling stations and 6 million electoral assistants helped to end the matter.
Arief Priyo Susanto, electoral commission spokesman, known as the KPU, said the election officials, according to CNN, have mostly died of overworked illnesses -affiliate SBS.
According to the CNN Indonesia report, the head of the Election Commission, Arief Budiman, admitted that the officers were overworked. He said that was partly due to the tight timetable for delivering the election results and the decision to hold the presidential and parliamentary elections at the same time.
KPU is under attack because of the course of the elections.
Sandiaga Uno, presidential candidate for the presidential candidate Prabowo Subianto, said fundamental mistakes had been made in the conduct of the elections.
"If the victims continue to fall, there is something fundamentally very wrong," he said, according to CNN Indonesia.
Initial results indicated that reigning Indonesian President Joko "Jokowi" Widodo had won a second term and for the second time the presidency could win against long-term rival Prabowo. Prabowo initially argued that alternative polls from his own team took him to the top.
Jokowi's early "quick counting" of ballots reached around 55% of the vote, with Prabowo winning around 44%. Quick count is used by various credible election offices and has proven reliable in the past. The final official results will be announced on May 22nd.
Source link