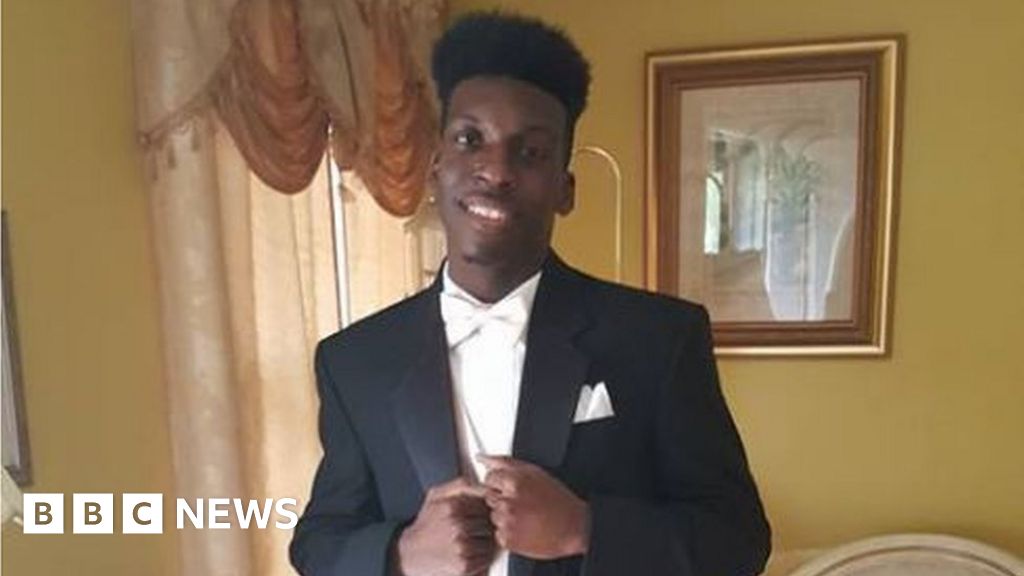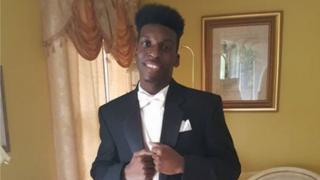 A man wrongly killed by the police in a mall in Alabama was shot three times from behind, and an autopsy has taken place.
Emantic Bradford Jr, known as EJ, was shot in the head, neck and hips at the Riverchase Galleria in Hoover, Alabama.
Police had identified him as the shooter in the shooting of an 1
8-year-old man and 12-year-old girl last month.
Later, however, they admitted that they were wrong and have since arrested another man. 20-year-old Erron Brown was handed over to the police.
America's weapons culture in 10 diagrams
Why America remains shut off
According to an autopsy requested by Bradford's family, a police officer shot the 21-year-old three times from behind.
Benjamin Crump, the lawyer representing Bradford's family, reportedly told a press conference that "this officer should be charged with a crime" on the basis of the autopsy.
"There is nothing to justify having shot EJ as he is pulling away from him."
The officer in charge has been put on administrative leave and a preliminary investigation is in progress.
However, the authorities have barely communicated details of the case and refuse to publish body-scan footage of the incident.
Hoover Mayor Frank Brocato and Police Commissioner Nicklaus Derzis said in a joint statement reported by broadcaster ABC News that such evidence could jeopardize "the integrity" of the investigation.
Do not shoot, I'm disabled
US police kill black heroes of the security service
Bradford had a gun at the time of shooting for which he had a permit. The police said he had reinforced "the feeling of threat" at the scene by firing his gun after shots rang in the mall.
Under the Alabama Weapons Law, it is not illegal to carry a weapon in public, but the Riverchase Galleria prohibits firearms in its premises.
Source link