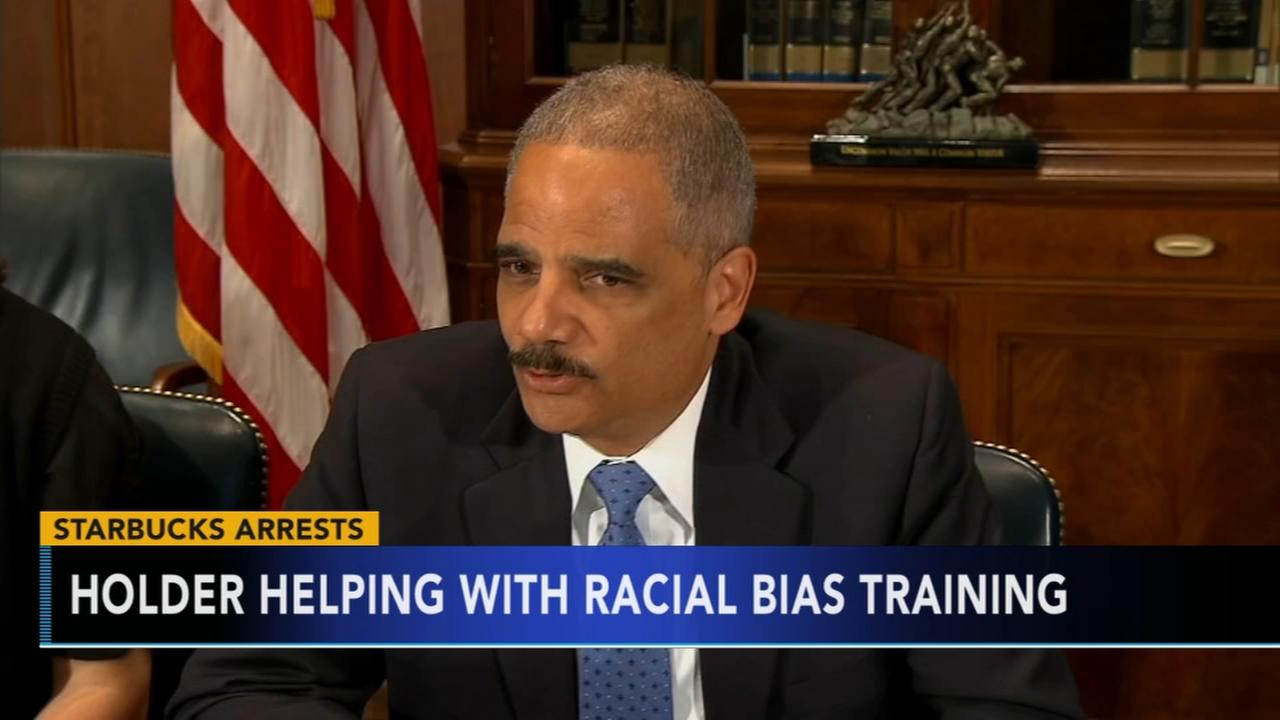 PHILADELPHIA –
Former Attorney General Eric Holder questions the arrest of two black men in a Philadelphia Starbucks.
During his briefing at the National Constitution Center on Monday, Holder said common sense should be used in Washington (19659002) Rashon Nelson and Donte Robinson were handcuffed and arrested on April 12 after a Starbucks employee arrested the police had called because they had bought nothing in the shop. The two men told the Associated Press that they would wait for business contact.
The former Obama administration official helps along with other civil rights experts in developing a training curriculum for Starbucks. The chain will close 8,000 stores on May 29 to undergo training.
̵
2;—
Sending News Tip to Action News
Learn more about 6abc Apps
(Copyright © 2018, The Associated Press, All Rights Reserved.) [19659006]
Source link