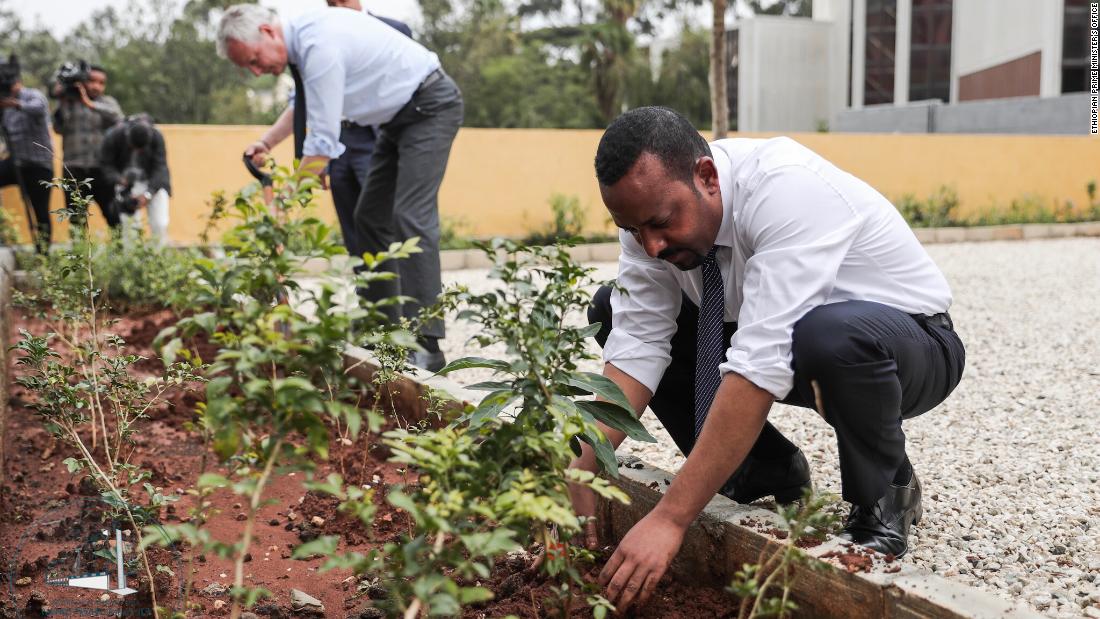 The tree planting outbreak was part of a wider reforestation campaign called "Green Legacy," led by the country's prime minister, Abiy Ahmed. Millions of Ethiopians across the country were invited to take part in the challenge. Within the first six hours, Ahmed tweeted that around 150 million trees had been planted.
"We're halfway to our destination," he said, encouraging the Ethiopians to "build on momentum in the remaining hours." At the end of the 12-hour deadline, the Prime Minister turned again to Twitter
to announce
that Ethiopia has not only reached but surpassed its "collective goal #GreenLegacy".
In total, 353,633,660 tree seedlings had been tweeted by Getahun Mekuria, the country's Minister of Innovation and Technology,
.
Monday's challenge encouraged citizens in Africa's second-largest nation to plant 200 million trees in one day. India set the world record in 2017 when around 1.5 million volunteers planted 66 million within 12 hours.
Ethiopia's goal for the entire season is even greater; The National Tree Planting Campaign aims to plant 4 billion trees during the "rainy season" – between May and October, according to a May tweet by Ahmed and helping farmers out of poverty, less than 4% of the land is forested in Ethiopia, compared with around 30% at the end of the 19th century.
The interior also suffers from the effects of the climate crisis with land degradation, soil erosion, deforestation and recurring droughts and floods, which are compounded by agriculture. Eighty percent of the Ethiopian population depends on agriculture as a livelihood.
In 2017, Ethiopia, along with more than 20 other African nations, pledged to restore 100 million hectares of land as part of the initiative to restore African forest landscapes.
The study estimates that restoring the lost forests of the world could remove two-thirds of the total planetary warming carbon that is due to human activities in the atmosphere.
The study, carried out by researchers from ETH Zurich, calculated that the restoration of degraded forests around the world can bind around 205 billion tonnes of carbon in total. Global carbon emissions amount to around 10 billion tons per year.