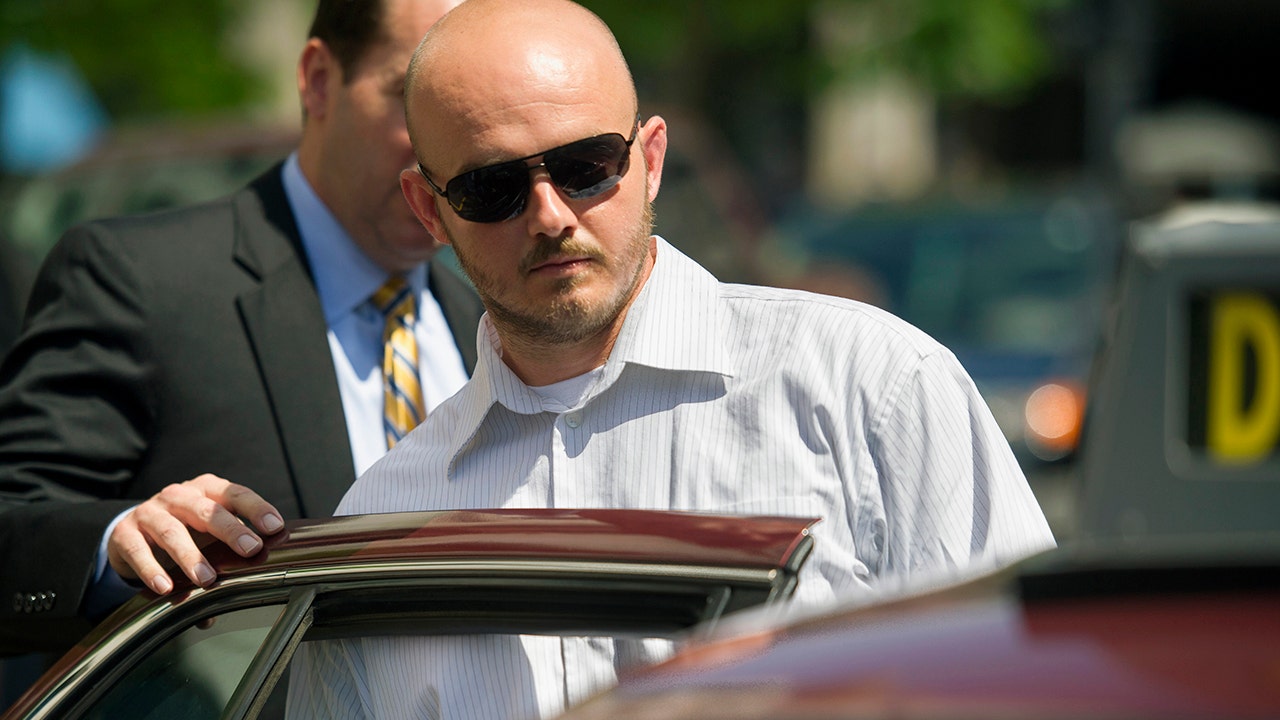 A former Blackwater security contractor was sentenced to prison in prison for a part in a mass shooting at a Baghdad traffic circle in 2007.
A federal jury convicted 35-year-old Nicholas Slatten, of Sparta, Tenn., of first-degree murder in December. Prosecutors said that Slatten had men, two women and two boys, ages 9 and 11.
Defense attorneys claimed that slatten mistakenly believed that to be a potential suicide car bomber was moving towards his convoy. Friends and relatives of Slatten pleaded with U.S. District Judge Royce Lamberth for a lenient sentence, no avail.
EX-BLACKWATER CONTRACTOR GETS MURDER CONVICTION TOSSED BY FEDERAL APPEALS COURT
Slatten's father, Darrell, spoke directly to his son, who was clad in a beige prison jumpsuit, saying: "Nick, please accept my apology for what your country has done to you."
Slatten's supporters believed he was a government scapegoat aimed at soothing tensions between the US and Iraq over the heavy use of private military contractors in the Middle Eastern country. Slatten himself in Baghdad 1
2 years ago.
"This is a miscarriage of Justice and it will not stand, "he said.
Lamberth disagreed, saying," The jury just got it right. "
CLICK HERE FOR THE FOX NEWS APP [19659003] In 2014, a jury convicted Slatten and the three other contractors – Paul Alvin Slough, Evan Shawn Liberty and Dustin Laurent Heard – who were part of a four-vehicle convoy that was at the time of the shootings. Slatten was retrieved from the other three men.
Slatten was retried last summer, but a mistrial was declared unanimous verdict. His second retrial ended in the December conviction.
The Associated Press contributed to this report.
Source link