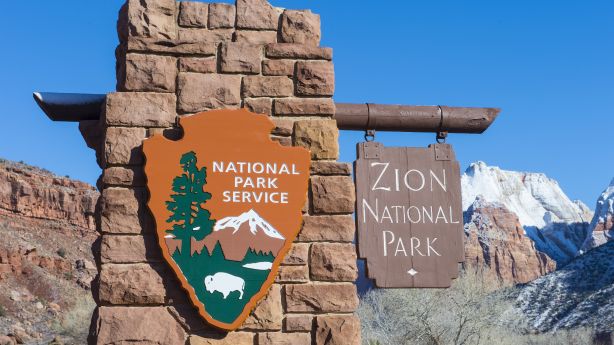 ZION NATIONAL PARK – A rockfall injured two visitors and forced the closure of the Riverside Walk Trail at Zion National Park on Sunday afternoon.
The trail remains closed until a dangerous geologist surveys the area and clears the way, Zion National Park spokesman John Marciano said via e-mail.
"My heart goes to those who have been injured and to their families," Park Superintendent Jeff Bradybaugh said in an e-mail statement. "The landscape is always characterized by rock, water and time, but unfortunately these kinds of events are unpredictable."
The severity of the visitors' injuries was not corrected immediately.
The Riverside Walk, also known as The Gateway to The Narrows, is one of the most popular trails in the park. The path is paved, relatively easy, and runs parallel to the North Fork of the Virgin River as the canyon narrows. The cliffs on both sides of the trail are up to 1
,400 feet high in some areas.
The rockfall occurred at the end of the path, Marciano said.
Following a tweet from Zion National Park, shuttle buses will continue to pick up visitors in the Temple of Sinawava. Visitors can reach the Narrows by going straight from the parking lot of the Temple of Sinawava to the river. The detour will extend the "Narrows route by a mile in each direction," officials said.
This story is being updated.
Editor's note: This article first reported that the rockfall had occurred on Monday morning. It was corrected until Sunday afternoon.
<! –
The ksl.com commentary boards are a forum for thoughtful commentary designed to enlighten your readers with additional insights or counterparts. More about the ksl.com comment policy »->

You must be logged in to leave a comment.
Login here

Show of 7 comments

You have to be logged in to comment.
Login here
[ad_2]
Source link