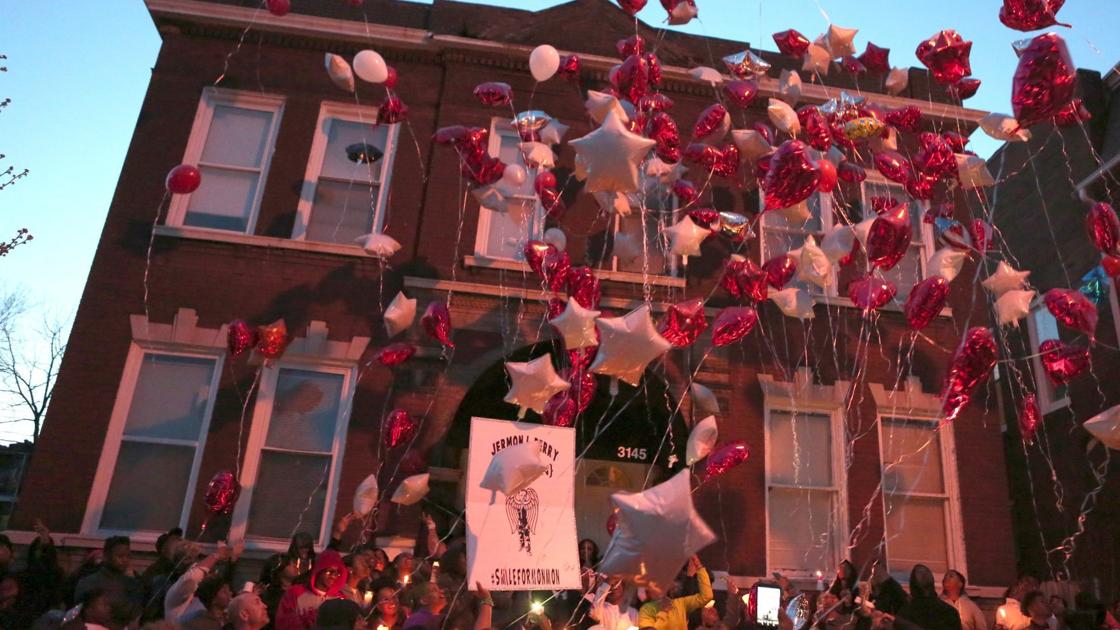 ST. LOUIS • Four days after a 7-year-old boy was accidentally shot dead by his younger brother in a house in St. Louis, family and friends gathered on the front steps of the house to complain about the boy's death, Jermon Perry held balloons and used candles to formulate the boy's nickname, "Mon Mon".
Mourners wept, sang and shared memories of Jermon, remembering as a boy with a smile that could illuminate a room. He died in a hospital on Saturday.
The police said his younger brother found a loaded pistol in his parents' bedroom and fired a shot, punching Jermon in the head.
"Lord, do not let anything like that happen again In this community, in this state, in this nation," said Pastor Curtis Pearson on Wednesday at the Night Watch.
Jeremo's father, Jericho "Junior" Perry, was too desolate to get out of the house and join the other mourners
"He was a very beloved little boy in our school, and he will be missed," said Jay Halley, who gave physical education to Jermon in Barrett's Elementary in the Parkway School District.
"He would come every day during school and sit down with me," Halley said, telling a story that made the crowd mourn. "He would say," Mr. Halley, how come? you do not cut off the sides of your hair? "
Jermon's mother, Michelle Lawson, has twice fought cancer and copes with the loss of her son by focusing on her belief and relying on the support of the congregation and family members her cousin Bernarda Phillips.
"They are only created by this tragedy," said Phillips. We're holding each other up, shouting and calming down, there's no one who could be held responsible for this tragic accident … with everything in this country with gun control Other parents could learn a lesson from it. "
The crowd sang the song" This Little Light of Mine "and just before dark, in memory of Jermon, a stream of red and silver balloons in the sky. "Smile for me, Mon Mon," the crowd shouted, cheering as the balloons hovered and vanished.
The Visitation for Jermon takes place from 4 to 7 pm. April 1
3, and the funeral will take place on April 14 at 10 pm, both at Christchurch UCC in Florissant, 11370 Old Hall's Ferry Road