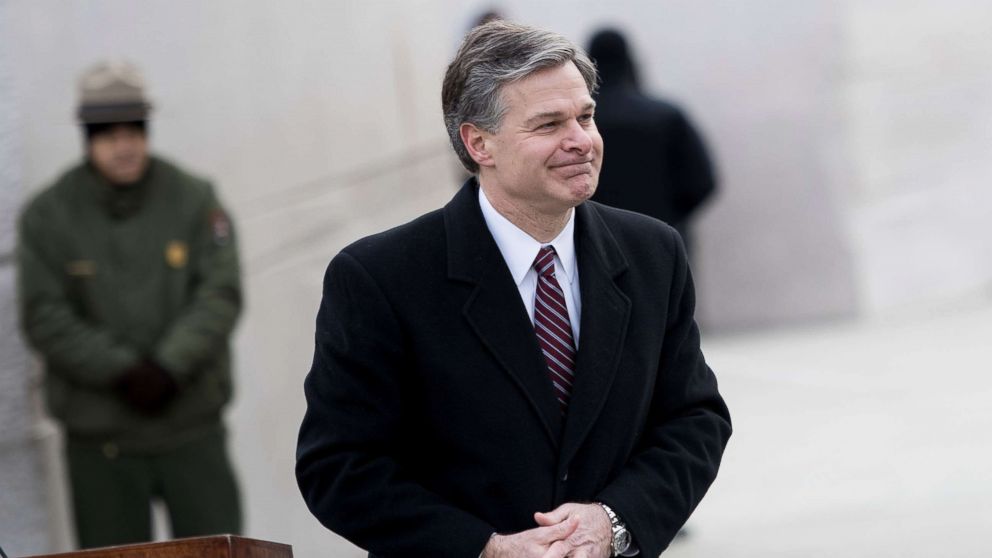 While President Donald Trump "clarifies" his views on whether Russia launched an attack on the 2016 presidential election, the FBI director today made his own views clear: "Russia tried to interfere in the last elections," FBI director Chris Wray stated unequivocally.
Interested in
James Comey?
James Comey would like to stay up to date on the latest news, videos and analysis from James Comey of ABC News.
Talk at the annual Aspen Security Forum Wray also reaffirmed his conviction that Robert Müller's study of Robert Müller and his possible collusion with the Trump campaign is not a "witch hunt," as Trump has so often called it.
When asked if he wanted to respond to interference by Russian President Vladimir Putin when he stood next to Trump at the Helsinki summit on Monday, Wray simply said Putin had "his opinion."
"I can tell you what I mean," Wray added. "The assessment of the intelligence services has not changed, my view has not changed, namely that Russia has tried to interfere in the last elections, and that it continues to behave badly [activity]."
Wray noted that Russia will identify divisive issues within America and then use fake news and propaganda to "spike people on both sides of the issue and then watch us go battles."
He said that in the months leading up to November's midterm elections, US intelligence services had not yet observed Russia's attempts to target elections, "but we must take this threat very seriously and respond with grim determination."
Nonetheless, Wray pushed Trump's attacks on Muller's probe back as a "witch hunt."
"I do not think Special Counsel Mueller is on a witch hunt," Wray said, describing Mueller as a "straight shooter" doing a "professional" investigation.
When asked if he was ever close to resigning in the FBI attacks, Wray simply said that he knows he is an inconspicuous guy, but "that should not be confused with mine Spine is done. "
This comment drew applause from the crowd at the forum in Aspen, Colorado.
Source link