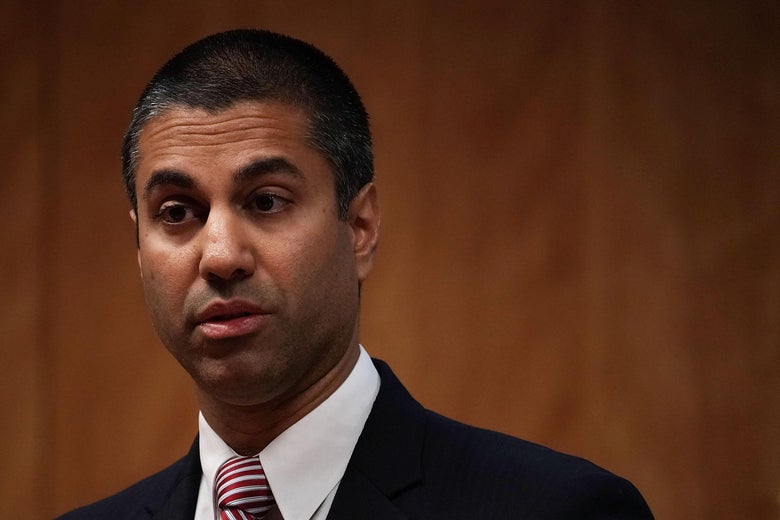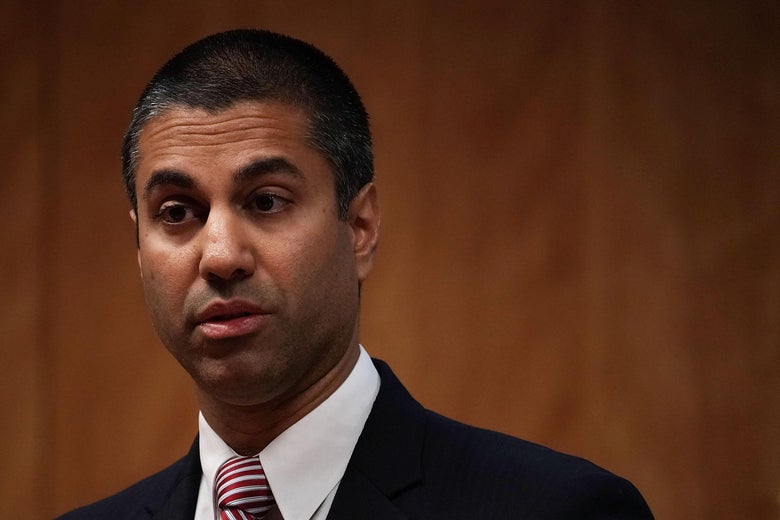 FCC Chairman Ajit Pai proposes to reduce the Lifeline program, which provides low-income Americans with Internet and telephone subsidies. The plan would effectively limit affordable Internet access through the program for 8 million people, approximately 70 percent of Lifeline's beneficiaries. This reduction would be particularly devastating for Puerto Rico, where around 500,000 people or 17 percent of the population have relied on the Lifeline program since Hurricane Maria.
Last week, eleven Democratic senators, including Senator Kamala Harris of California and Senator Bernie Sanders of Vermont, sent a letter to the FCC calling on the Commission to reconsider the cuts. "The Lifeline program is essential for millions of Americans who depend on subsidized Internet access to find jobs, schedule medical appointments, do homework, communicate with the government, and stay connected in a digital economy," states the letter. "The program is helping Americans – including disproportionate families with children, veterans, and black people – to survive." A group of 68 domestic workers sent a similar letter.
Under the current program, persons who are 135 percent or less under federal poverty reduction policies can purchase a reduced Internet and phone subscription for $ 9.25 per month. The Reagan administration introduced Lifeline in 1985 to subsidize the telephone service and was expanded to include the Internet in 2016. Pai's revisions of the program would prevent smaller companies, known as resellers and without their own infrastructure, from buying network capacity from major telecoms providers and then returning them to low-income consumers at lower prices. A majority of Lifeline recipients buy their Internet access from resellers.
"The removal of resellers from the program will significantly undermine the reach and utility of the program," said Eric Null, a policy consultant at New America's Open Technology Institute, to Slate. "If the proposal goes through, these people will either have to switch to a new lifeline provider or lose their access altogether." (New America is partner of Slate and Arizona State University in Future Tense.)
As mentioned above, Pai has cited a free-market argument for these changes and written that they "improve the business case for providing facilities for low-income households". He also noted that resellers often abuse the Lifeline program reports that many recipients have died or been invented.
But some of Pai's best cheerleaders, including Verizon, Sprint and the United States Telecom Association, have also sent their comments to the FCC that the plan would hurt low-income consumers. For example, Verizon said in its comments: "The proposed exclusion of resellers from the Lifeline program would severely affect existing Lifeline beneficiaries and is in conflict with the Commission's goal of supporting affordable voice telephony and high-speed broadband for low-income households Senators have also written in their letter that the FCC has provided "no evidence, analysis or data" that the proposed move would boost investment.
Another controversial provision in the FCC's proposal to introduce a maximum lifetime performance limit for individuals in the program. "This essentially requires the FCC to adopt a new way to track people through their lifetime, creating some serious privacy concerns," said Null. "It would be very inconvenient for the consumer and very awkward for the FCC."
Pai may perhaps be most notable in persuading the FCC to reverse the rules of the Obama era on net neutrality in December, a decision that has been widely circulated by the public and Silicon Valley technology companies. He is also under fire for introducing gaps in the media consolidation rules that would allow Sinclair Broadcasting to extend its reach to local news by acquiring Tribune Media.
Source link