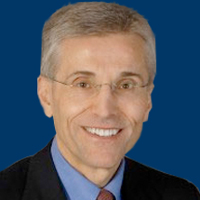 9659002] "As patients with MRD relapse more frequently, a treatment option that also eliminates very small amounts of residual leukemia cells may help to keep the cancer in remission longer, and we look forward to sharing our understanding of reducing MRD After Blincyto treatment, studies are underway to investigate how Blincyto affects long-term survival in patients with MRD, "Pazdur added.
BLAST was a one-arm study with up to 4 cycles of blinatumomab for the treatment of patients with B cell precursor ALL in CR or CR with partial platelet recovery and MRD> 0.1%. The primary efficacy endpoint of BLAST was the complete MRD response, defined as the absence of detectable MRD using an assay with a sensitivity <0.01% after 1 cycle blinatumomab.
Out of 116 patients receiving at least one dose of blinatumomab, the FDA identified 87 in CR with hematologic recovery and baseline MRD> 0.1%, including 61 patients in CR1, 25 in CR2 and 1 in CR3. Sixty-nine patients (79.3%, 95% CI, 70.4% -87.6%) achieved a complete MRD response within the first cycle.
The complete BLAST analysis kit included 113 patients who were MRD-positive for ≥ 0.1% of an assay with a minimum sensitivity of 0.01% after ≥ 2 weeks after the last chemotherapy. Among this group, 88 (77.9%, 95% CI, 69.1% -85.1%) achieved MRD CR within the first cycle.
Using the 87-patient FDA efficacy analysis, the 18-month relapse-free survival (RFS) rate was 56%, and the estimated median RFS was 22.3 months. The estimated mean RFS time in the first CR at the time of treatment with blinatumomab was 25.6 months (95% CI, 18.7 not applicable), the median RFS time in the second or third CR was 11.0 months ( 95% CI, 6.8-15.4). , The RFS time was numerically longer for patients in CR1 than for patients in the second or third CR
The estimated mean RFS time was 23.6 months (95% CI, 17.4 not applicable) for patients with complete MRD response and 5.7 months (95% CI, 1.6-13.6) for the MRD non-responders.
A propensity score analysis for patients in first remission with or without haematopoietic recovery in BLAST and in study 20120148-a retrospective cohort study investigating hematological RFS and overall survival (OS) in adult patients with Ph negative BCP ALL in hematologic CR with MRD showed that the RFS was significantly greater for blinatumomab-treated patients than in the historical controls (35.2 vs. 8.3 months, log rank P <.0001
The estimated mean RFS Time with propensity score-weighted analyzes was 35.18 months (95% CI, 24.2 to unpredictable) for the blinatumomab group and 8.3 months (95% CI, 6.23-11.90) for A safety population of 137 patients treated with BLINATUMOMAB for MRD-positive ALL were from BLAST and MT103-202, an exploratory, proof-of-concept, multicenter, open-label, one-arm study Blinatumom ab for patients in first complete hematologic response with MRD-positive B-cell ALL
The FDA referral document for the ODAC session found that the safety profile for blinatumomab in this situation was similar to that associated with treatment in patients with relapsed / refractory ALL. The median treatment exposure for the 137 patients was 55 days (range 1-196). Ninety-one percent of patients had fever, 69% had neurological toxicity, 7% had cytokine release syndrome, and 2% had sepsis.
Fatal side effects occurred in 3 patients: fatal atypical pneumonia within 30 days of initiation of treatment; subdural hemorrhage at the site of previous bleeding <30 days after the last dose of blinatumomab; and sepsis.
Blinatumomab was previously approved by the FDA for the treatment of adult and pediatric patients with relapsed or refractory B-cell precursor ALL. The accelerated approval of blinatumomab for MRD positive is dependent on confirmatory results from future studies.
---
FDA Briefing Document Oncologic Drugs Advisory Committee Meeting BLA 125557 S-013 Blincyto (Blinatumomab) Applicant: Amgen, Inc. published on March 29, 2018. http://bit.ly/2oV6FOq.
Source link