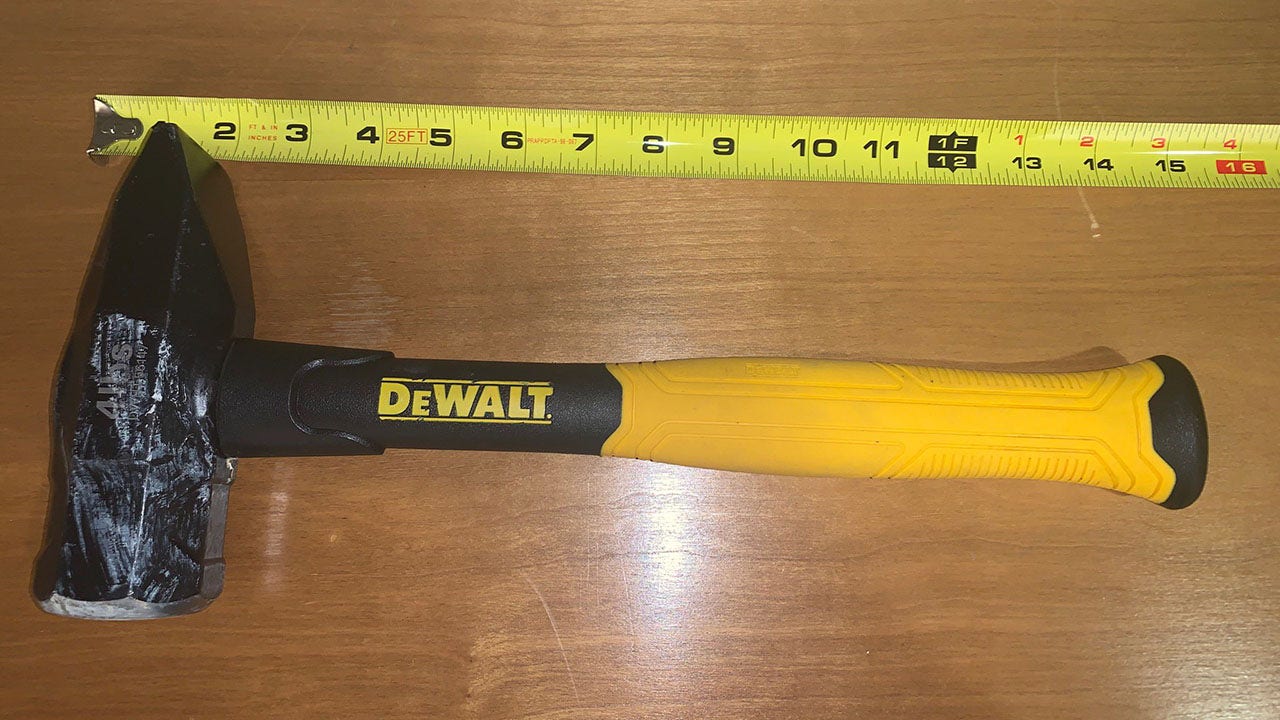 A federal official in Portland, Oregon, was hit with a hammer on the head and shoulder in protests outside a courthouse on Friday night, resulting in several arrests.
Several dozen demonstrators were gathered on the street outside the justice center when the demonstration became violent, the police said in a press release.
PORTLAND POLICE SAYS PROTESTE, riots cost businesses some 23 million dollars
One person tried to hammer open the door to Mark O. Hatfield's US courthouse when federal officials answered in the building, police said.
The suspect with the hammer made a hole in the door before "deliberately" hitting a federal official in the head and shoulder with the tool, the police said. The officer̵
7;s condition was not immediately available.
Federal officials used pepper spray and CS gas during the incident, the police said. An arrest was made.
The police retrieved the nearly 16-inch hammer and released aerial photographs of the scene near the judicial center where at least one fire was lit and demonstrators blocked a street.
During the night, a second person was arrested for destroying state property, while two others were arrested for illegally firing lasers into federal officials' eyes.
Officials called for help at around 2 a.m. because the people opposed the arrest and demonstrators threw bottles at them in the crowd, the police said. The crowd finally dispersed shortly before 3:30 a.m.
According to the Oregonian, demonstrations against police brutality and racism continued in Portland for the 45th consecutive day on Saturday.
Downtown Portland companies have suffered $ 23 million in damage and lost their business in weeks of chaotic and violent protests, Portland deputy chief of police Chris Davis said last week during a virtual press conference.
CLICK HERE TO GET THE FOX NEWS APP
More than 100 people – consisting of city employees and the public – were also injured, he said.
Fox News' Louis Casiano contributed to this report.