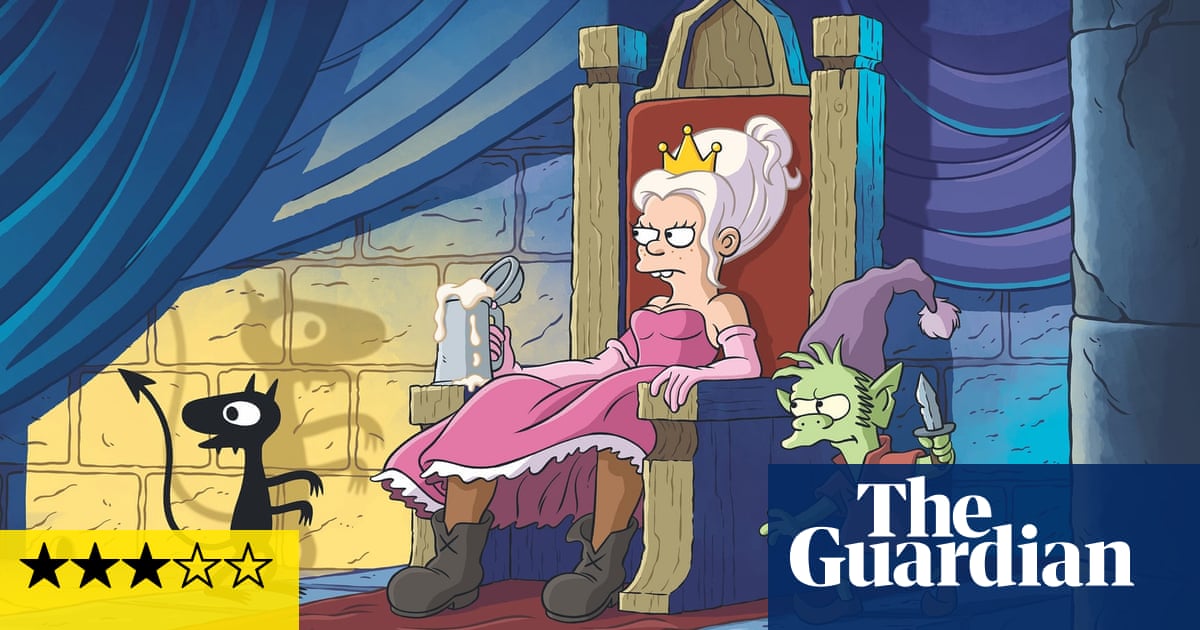 T He remembers Matt Groening's projects that they always take their time to warm up. Futurama began his life as a dystopian science fiction about the prominent use of road suicide dumps, but eventually became beautiful enough to accommodate the sweet, heartfelt episode The Devil's Hands are Idle Playthings. The Simpsons will forever be the show of Do It For Her, though they were originally a deliberately iconoclastic satire about an alcoholic childrens shriek.
The good news is that Groening's new animated Netflix series, Disenchantment, can grow in itself soon. The bad news is that it's not there yet.
Originally thought to be a sequel to the Simpsons movie ̵
1; in which Homer would play the king of a Tolkie fantasy world; Thank God, that was not the green light – Disenchantment is a sprawling saga in the style of Game of Thrones about a rebellious princess determined to give up her family's ossified traditions. She moves across the country, nudging heads with her filthy father and arrogant would-be admirer, with only one elf and one demon for the company. And now, that's it.
The first thing you'll notice about Disenchantment is that it's much more Futurama than the Simpsons. The latter grew slowly out of a nuclear family nucleus over several years, but like Futurama before, the disenchantment lands fully trained. Within the first 15 minutes, we are being attacked with more characters, species, worlds, and dimensions than we can handle. If the show had the courage to pack things slowly – which should have been done because you can break through all 10 episodes in one afternoon – then we would have taken more care of the characters in the end. But at least initially they feel a bit thin.
This is despite the sometimes punitive duration. Until now, Groening's creations were beautifully packed, with jokes and puns and showcases piling on jokes at crackerjack pace. But here, freed from the constraints of planned television, things are more relaxed. Most episodes hover around the 27-minute mark – five minutes longer than the Simpsons – but the first episode is 35 minutes long and unnecessary. The pilot feels like he's stretched out for his own sake – as a result, every hour of dead air surrounds every joke.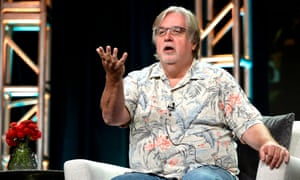 Another criticism is that while Disenchantment has accumulated a number of killer voice talent, it has not quite worked out what to do with any of them yet. Abbi Jacobson, Eric Andre and Matt Berry all have specific anarchic stripes, but here they all seem to be somewhat limited by a script that is not tailored to their abilities. Only John DiMaggio lands with a zeal, perhaps because his king Zøg is as rude as Bender before him.
I'm sure these kinks will be ironed out in time. Go back and watch the first episode of The Simpsons. See how stiff and jerky it was before it discovered how to shoot on all its cylinders. See how aggressively trying to make Bart the main character. Listen to Dan Castellaneta imitating Walter Matthau as he fumbled to find Homer's true voice. Within a few years it became a brilliant engine of a thing, but at first it was a work in progress.
That will almost certainly apply to Disenchantment. The first run of episodes is fine, but let's treat it as an exercise that erases the pipes. Soon enough, the authors will start writing for the performers, the characters will start popping, the show will lose its pressure to press buttons for it (the first 15 minutes alone will provide fistfights, stinging, fondling, hanging, and two) separate beep -Vorfälle) and it will settle into something special. There is a promise in disenchantment, but we have to wait for it to come to fruition.
Source link