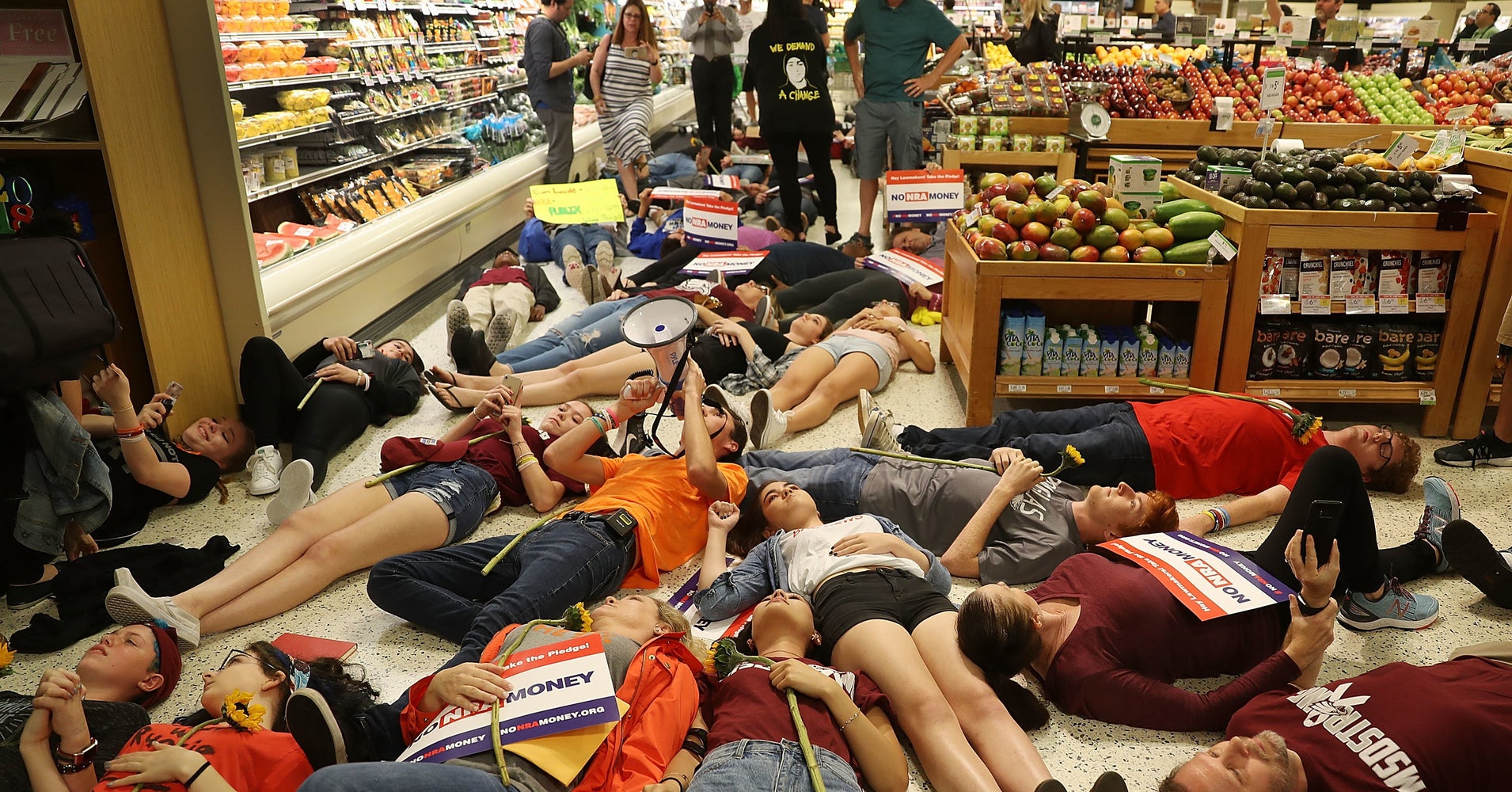 A Florida police officer may be subject to disciplinary action after saying on Facebook that he hopes "an old lady loses control of her car" in a protest against gun violence last Friday. The commentary was published under a photo of protest organizer and school hero survivor David Hogg of the Parkland School.
Following stiff criticism from Facebook readers, K-9 officer Brian Valenti of the Coconut Creek Police Department erased the comment. He said it was a joke, according to Sun-Sentinel.
A reader took a screenshot of the comment and emailed him to Coconut Creek police chief Albert Arenal on Saturday, the newspaper said.
"Whether someone agrees with these students or not, it is in very bad taste for a policeman to make the following comment regarding students who have just been through a tragic shooting," she wrote.
Arenal responded that the officer's comment was "unprofessional and inappropriate" and that Valenti "will offer an apology," the Sun Sentinel reported. The boss said that every other action taken on the post will be decided this week.
Valenti released his comment while young activists, including Parkland survivors, held a "die-in" in a Publix supermarket in Coral Springs on Friday. The teens attacked Publix because the food chain had donated $ 670,000 to Florida governor Adam Putnam, a Republican who called himself a "proud NRA sell-out."
The protest began with 1
7 chalk contours of bodies in the parking lot of the 17 people who were killed in February at Marjory Stoneman Douglas High School.
Some people supported and others attacked the demonstration on a Facebook page. Valenti wrote, "I hope an old lady loses control of her car, Jus sayin …"
minutes before the protest began, Publix announced that it was exposing corporate-sponsored political contributions. Hogg welcomed this decision and stated on Twitter: "The young people will win."
On Monday, he asked, "When will we die at the Trump Hotel?"