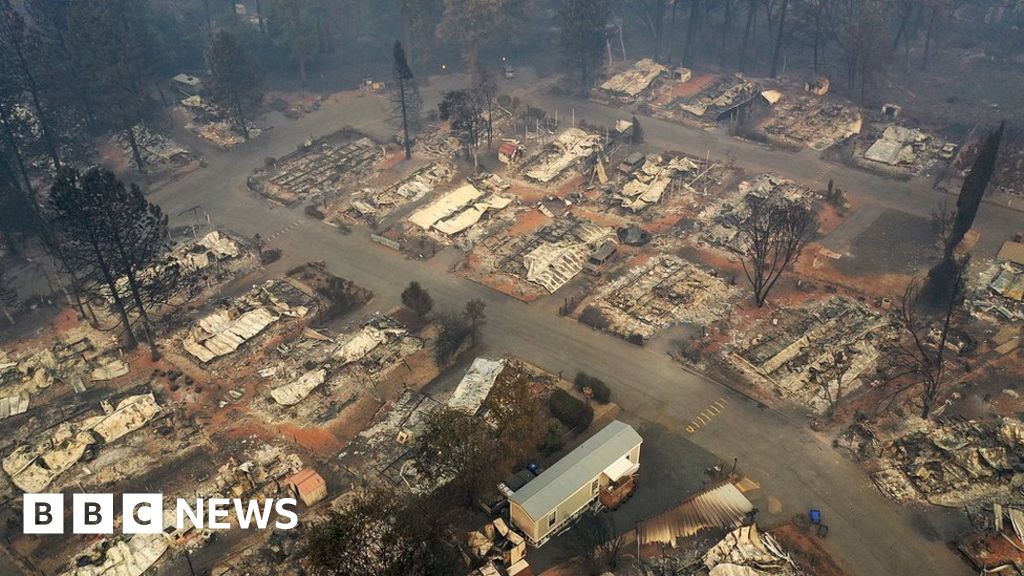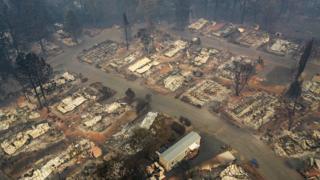 The Pacific Gas & Electric Corp. (PG & E) has agreed to pay the local California authorities US $ 1
billion (£ 800 million) for the forest fire damage they have alleged.
The settlement payments will be sent to 14 different entities as part of the recovery of the bankruptcy of the utility.
The claims come from the Butte Fire 2015, the North Bay Fires 2017 and the Camp Fire 2018.
The city of Paradise, which was virtually destroyed in a devastating fire in November, receives $ 270 million.
The campfire, which began in Butte County, claimed 85 casualties – the deadliest in state history.
Californian fire investigators said in May that the fire was triggered by transmission lines owned by PG & E.
The public prosecutor examines possible criminal charges in connection with the fire.