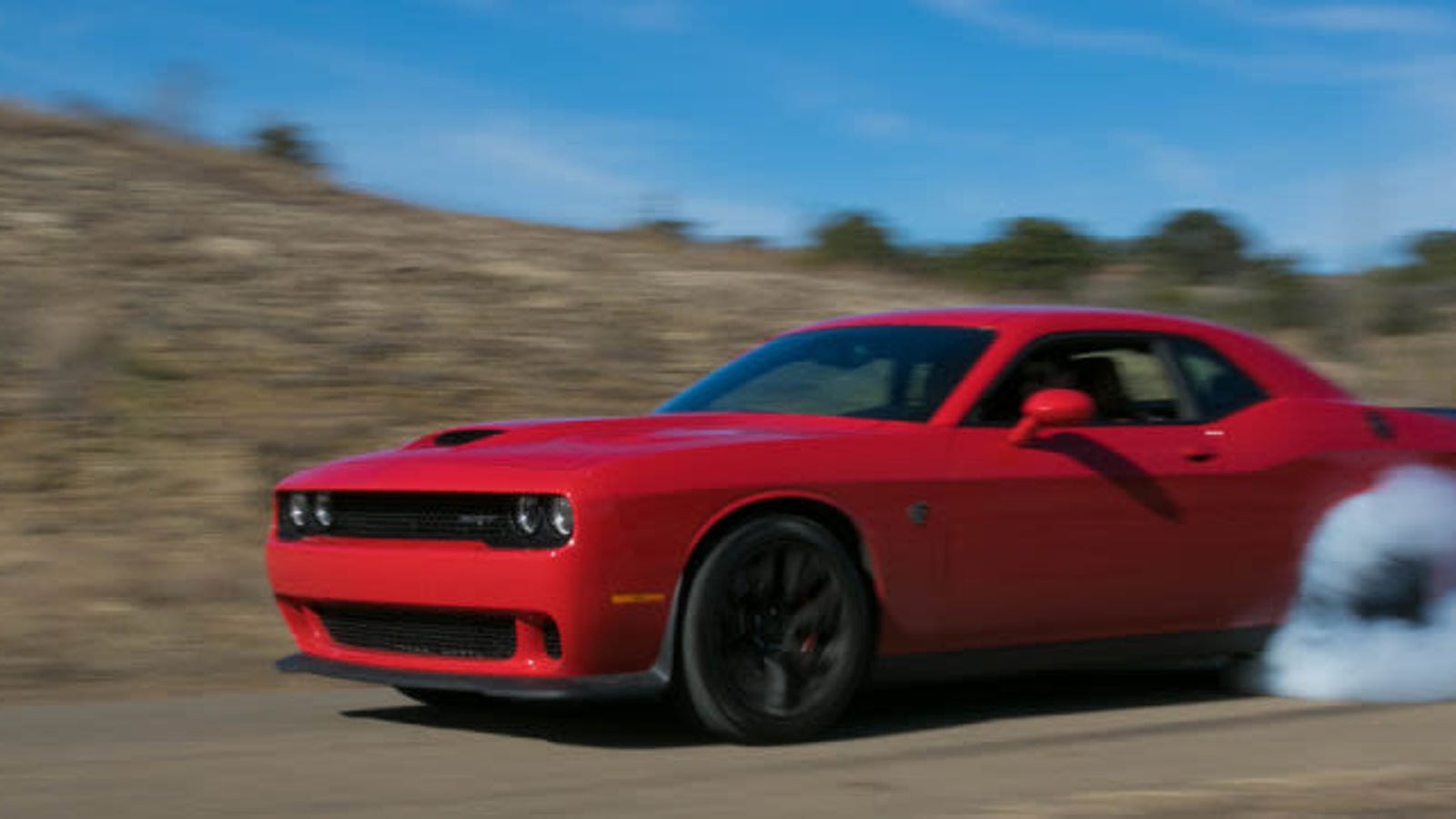 Now that Dodge releases the updated and faster version of the Challenger and Charger Hellcat, you may not realize that you can get a 707 horsepower monster for less than a loaded minivan.
Remember the 2015 Challenger and Charger Hellcats were one of the most hyped cars on the market? Those were good times, my friends. Well, the country is different now, and since it's hard to find joy in the world, you could fill that void with horsepower, many, many glorious horsepower.
Maybe you are in the market for a family car and came to the conclusion that a minivan will be the vehicle. Normally, I would wholeheartedly support this project, but because I'm stuck with two crazy kids all summer, I think it's time to give irresponsible car purchase advice to parents looking for a new ride.
The new Chrysler Pacifica may be the finest minivans you can buy, and you can even get it in the eco-friendly hybrid model. Fully loaded versions of both can easily reach $ 50,000 or more, but there could be a better way.

2017 Chrysler Pacifica: So good your family does not care that it's a minivan
It was when I first noticed the fire dancers and women reflected in transparent balls on the water Wands …
Read More Read
Right now, there are a number of used Challenger and Charger Hellcats on the used market in the $ 45,000- $ 50,000 price range.
And these are not all high-mile cars that have either been beaten to death. Many of them have less than 15,000 miles. The Challenger is also a decent family car, with a huge trunk and a comfortable back seat. It does not have things like backseat entertainment, but you can do burnouts, and that's a few healthy family fun right there.
So, if you need to get something with a little more practicality, you can find a Charger Hellcat that has an extra pair of doors for easier access. Although the inventory is not so abundant.
Of course there are minor issues like "safety features" and "gas mileage" when you compare your minivan with a muscle machine, but I think we can all agree that the age of sanity is over. Maybe enjoy the ride.
Source link