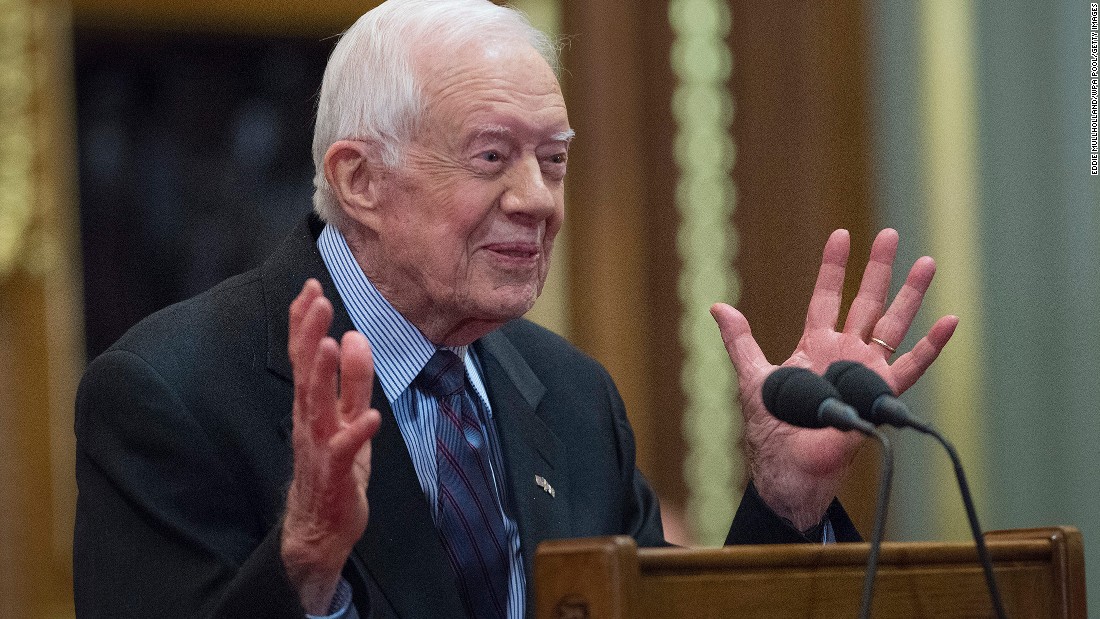 "Does America Want Some Idiots as Presidents?" Stephen Colbert asked the 39th President about "The Late Show with Stephen Colbert," after asking if Carter had been "too kind" to be commander-in-chief to be.
"Obviously, from those last elections, yes, I never knew it before," Carter replied.
When asked by Colbert what it takes to be President, Carter said he believed it was the truth. "
" But I've changed my mind recently, "he continued.
Although the remarks were joking, they marked a departure from some of the former president's earlier statements about his successor Carter appeared to have come to Trump's defense last October and said the media had been harder on Trump than any other president I knew about.
The 93-year-old former president told Colbert that he's praying for Trump, but he was not sure if his prayers would be answered.
"I pray that he will be a good president and that he will keep our country in peace and that he will not use nuclear weapons and that he will promote human rights. So, yes, I pray for him, "Carter said.
Carter also offered his thoughts on North Korea and reiterated his refusal to sanction, telling CBS News last week that he had received one from the Trump administration in North Korea And was prepared to travel to this nation on behalf of the current government.
Source link