Week 4 of Fortnite Season 7 is upon us, which means a whole new set of challenges!
Each week of the season reveals new challenges that include various tasks and objectives around the map. [19659003] While some of the challenges are relatively simple, others may require a bit more effort to complete them completely.
Stay tuned for a variety of guides on how to complete the more obscure challenges beginning in Week 4.
You can view all official Fortnite Season 7, Week 4. Challenges below.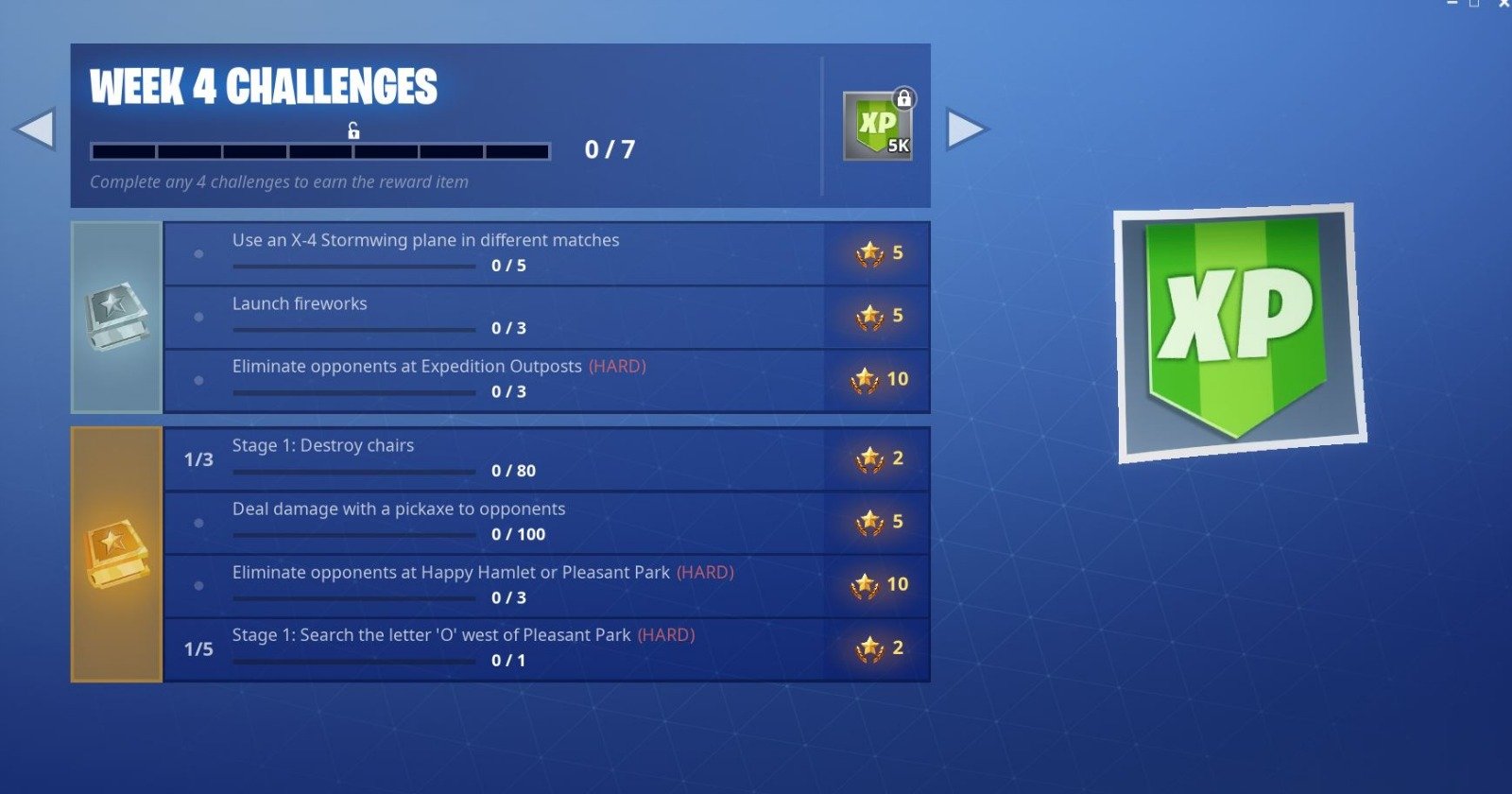 FREE CHALLENGES
Use an X-4 Stormwing aircraft in various games ( 5 )
Launch Fireworks ( 3 )
Eliminate opponents at the expedition post ( HARD ) 3 )
BATT
Destroy

Stage 1: Destroy chairs ( 1 )
Stag e 2: Destroy Wooden Utility Poles (19459003] 1 )
Final Phase: Destroy Wooden Palettes ( 1 )

Inflict damage to enemies with a pickaxe ( 100 )
Eliminate opponents in Happy Hamlet or Pleasant Park ( HARD ) ( 3 )
Search …

Search … [19659012] Search … the letter "O" west of Pleasant Park ( 1 )
Stage 2: Search for the letter "S" in Wailing Woods ( 1 )
Level 3: Search for the letter "M" in Dusty Divot ( 1 )
Level 4: Find the letter "N" under a frozen lake ( 1 )
Final Phase: Visit the NOMS Characters in Retail Row ( 1 )
Source link