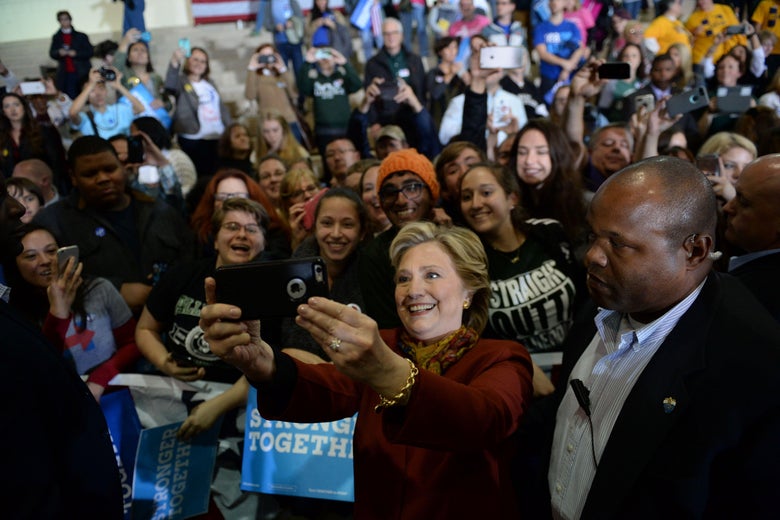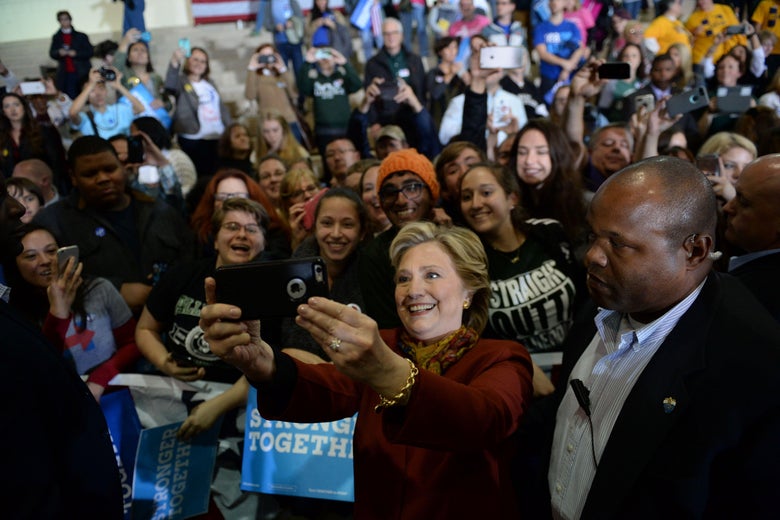 Conservatives looking for their piece of the Cambridge Analytica scandal finally have a reply: But their Facebook!
Fox News reported Friday that Hillary Clinton's campaign, similar to Donald Trump, apparently took advantage of Facebook's rather permeable data-sharing policy. Similar to Cambridge Analytica, the political data company used by the Trump campaign, the Clinton team was able to exploit a Facebook feature that allowed app developers to access not only app users' data but also Facebook also to their friends. Although Facebook blocked the access to friends 'data to developers who downloaded apps or quizzes on Facebook a few years ago, the company did not stop mobile app developers from gaining access to the Facebook users' friend lists Clinton's campaign was through an app her voter targeting team had made for her fans in 2016. It is possible that Cambridge Analytica did not even use the data incorrectly taken from Facebook during parliamentary elections. Now it looks as though the Clinton campaign itself would have taken a non-controversial turn into people's Facebook data. Is this the real scandal?
Almost certainly not – but to be sure, it first helps to understand how the Clinton Mobile app works. In particular, users' Facebook friends were linked to contacts on the user's phone. Clinton supporters were then asked to wipe through a series of profile photos of their friends to determine who would likely not support Clinton. Those who were not excluded could then receive a text message asking for Hillary Clinton's support. The Alleged Problem: The people who came up with the app never agreed to the Clinton campaign and adapted their names and profile pictures to their phone numbers. And it's also not clear what the Clinton campaign did with the post-harvest data.
It is always a problem when a digital marketer – a term that applies to a political campaign – accesses data about people without their consent. Fox reports that around 150,000 people have downloaded the app. With hundreds or thousands of friends on Facebook, the number of people who could have found their names and phone numbers on Clinton's campaign machine could easily be in the millions.
While we are not comforted by the Clinton Campaign app – it's another frightening example of the data spanopticon we're only registering by keeping a Facebook account – there are a number of major differences between this example and the Cambridge Analytica -Scandal. The most obvious difference might be that unlike Cambridge Analytica, who hired an app developer to create a personality quiz as a detour over millions of profile data that were not branded as a tool for Republican political campaigns, the Clinton app was clearly a Clinton -App, so the people who downloaded them knew their data was being used by a political party. The people who used psychology professor Aleksandr Kogan's app – who then relayed the data to Cambridge Analytica without the knowledge of these users or their friends – had no idea that their data could be used in a political campaign.
Another important difference is that Kogan seems to have much more access than the profile photos, names, and contact information reported to be captured by Clinton's mobile app. Kogan was able to gather information about people's preferences, their non-profile photos, and possibly about things they had posted and data about who they had interacted with. Yes, both teams scraped information about people who disapproved of their information being scratched. But people's Facebook names and profile pictures, even if they're not easy to find, are already out there-public information that everyone can see. And while it's annoying that people allowed Clinton's campaign to pair their friends with their phone contacts, it's something that any Clinton supporter could voluntarily do on his own. It is unlikely that most Facebook users will have the know-how to reap the full history of the likes, interests and photos of their friends, without the permission of their friend, which Cambridge Analytica has probably done.
It's fair to criticize both campaigns and Facebook for taking people's information without asking them first, but what Cambridge Analytica did on behalf of its Republican customers and what Clinton's team did for their own campaign, is not the same. To stick with Fox News, "In the middle of the election, the Clinton campaign launched a mobile application … that has prevailed in the forbidden practice of gathering information from friends of users without their consent" that the score is just now is. That means it's only a matter of time before other conservative outlets and experts stick to history. Unfortunately, they will make a comparison that grossly distorts the inappropriateness of the Clinton app's approach – and minimizes the injury sustained by Cambridge Analytica – which is even worse because the company allegedly lied to Facebook about deleting the data after it was caught in 2015.
However, there is a similarity that is worth thinking about. In both cases, the campaigns used Facebook's permissive data policies to gather information about people who were not used to participate in voter targeting and outreach. And whatever Facebook is doing to better understand how it conveys information to users, it is expected that data-hungry developers will always find a way to get as much data as possible. Meanwhile, Facebook is being investigated by the Federal Trade Commission for sharing its users' data without obtaining their consent. This could be against federal rules that Facebook should follow before giving their information to third parties. And as the midterm elections get closer, digital activists may have fewer tools in their arsenal when it comes to collecting potential voter information directly from Facebook. But they will always find another way.
Read more about Slate at Cambridge Analytica .
Source link