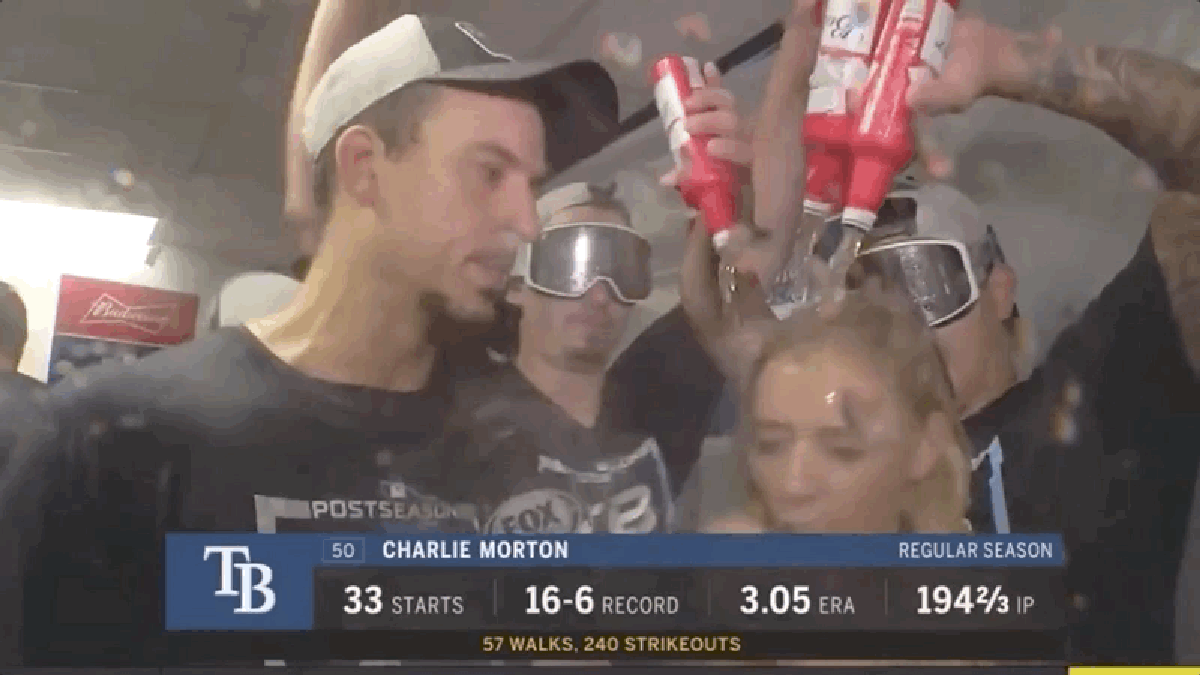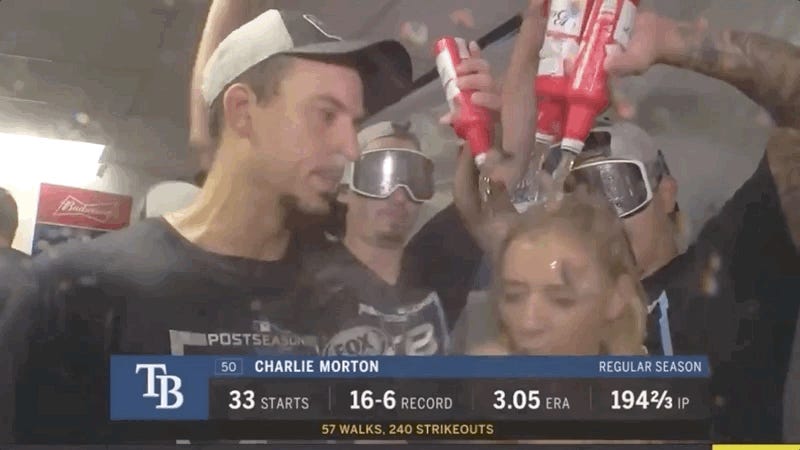 I think this is one of those good problems, but it's still a problem! Fox Sports Florida sideline reporter, Tricia Whitaker, is mercilessly drenched by celebrated Rays players, who regard live post-match interviews as an opportunity to throw really gigantic amounts of beer and champagne over their heads.
Whitaker was seen pulling cold alcohol out of her hair during of her adorable interview with Tyler Glasnow after Tampa Bay had fought a wildcard spot on Saturday night. She then noticed a distinct fog as Glasnow was attacked in the middle of the answer with an icy beer shower. This whole postgame scene was a mess of flying liquors:
That was nothing compared to the bath they took on Wednesday after The triumph of the Rays got over the Oakland Athletics in the AL Wild Card game to rise against the Houston Astros to a division series. Whitaker was last seen in dry condition immediately after the game when she interviewed Emilio Pagan on the field. Things seem to have gone to hell quickly from there. She was already drenched and blinked when the studio show was looking for an interview with pitcher Charlie Morton, who claimed victory on Wednesday night. In the middle of this interview, hell broke loose:
Morton tried to save her from the worst, to no avail, but Whitaker was carrying on with her questions to the soldier, though she was just soaked in beer. She continued to catch splash while talking to Tommy Pham:
Whitaker seemed to avoid further softening during a conversation with Travis d & # 39; Arnaud , But she got another direct spray when she interviewed Avisail García a few moments later:
During her chat with Kevin Kiermaier there was one another brief respite Whitaker looked clearly over his shoulder at a nearby beer shower and felt the danger. This period of troubled peace was soon interrupted when their next interview was interrupted by someone who rudely and deliberately blew steam or cigar smoke into the shot:
A pattern was showing up: a clean interview, a dirty interview. Whitaker's conversation with Rays manager Kevin Cash was clean, but in their subsequent conversation with Austin Meadows, more foam flew around:
The Most Impressive What's special about this is Whitaker's unshakeable professionalism, where our heroine endures and pours out sprays and splashes as she clings to her questions and gets good answers. In the meantime, smaller reporters bribed their way out of a similar treatment:
The least impressive is the way these damned rays are extremely bad. They are like a pack of wild animals using beer and champagne as cow and terrorizing innocent bystanders. Fortunately, Whitaker can make these games enjoyable:
She will be pulling beer out of this outfit over the next 18 months.