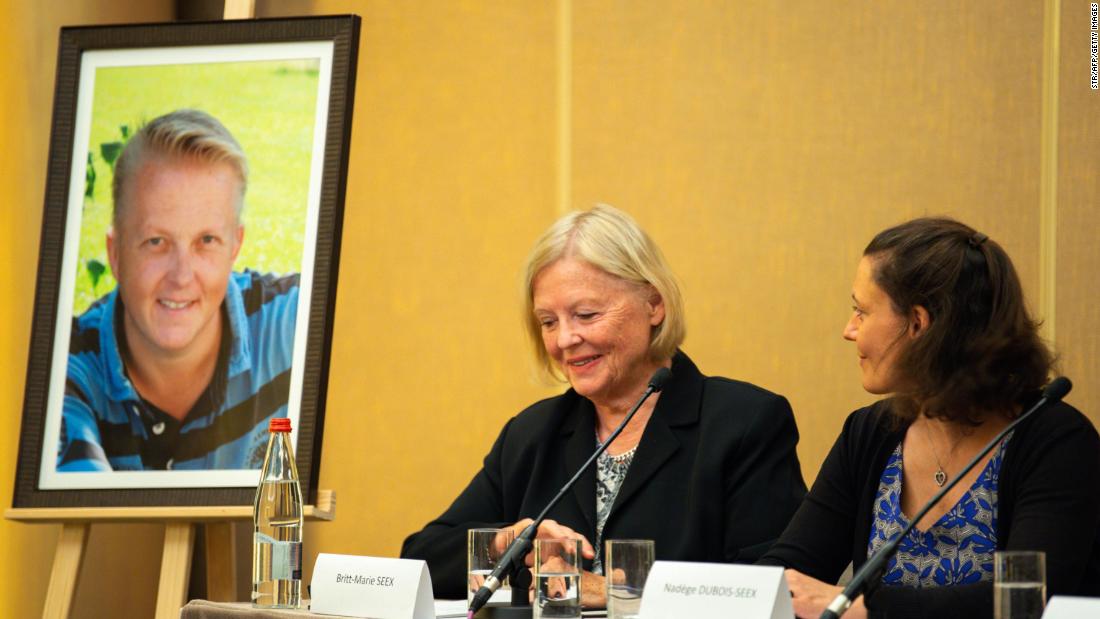 Frenchwoman Nadege Dubois-Seex, whose husband Jonathan Seex was killed in the accident, filed a lawsuit against Boeing in Chicago.
"It is a tragedy that could by definition have been avoided because it happened five months ago, how could you remain deaf to this warning?" Dubois-Seex told reporters on Tuesday in Paris about another Boeing crash 737 Max 8 in the Indonesian Lion Air fleet last October, which killed 189 people.
Boeing admitted Saturday that bug in the flight simulator software had to be fixed After the two fatal accidents, which killed a total of 346 people, he trained pilots on the 737 Max. However, the aerospace company did not say when or how the errors were detected.
Admission of the bug to the simulator software takes place under intense scrutiny from Boeing and the design of his 737 Max. It is believed that the MCAS software of the aircraft pushes the nose of the aircraft down when facing an imminent Stall noticed, has played a role in crashes of jets from Lion Air and Ethiopian Airlines.
"My husband's life was knowingly taken, and even readily," said Dubois-Seex, visibly emotional. "Boeing acted with cynicism ̵
1; my husband was the collateral damage of a system, a business strategy."
Boeing spokesman Peter Pedraza declined to comment on the lawsuit, but found that the company is "fully cooperating" in Ethiopian airline investigations.
Jonathan, a Swedish and Kenyan citizen, leaves behind three small children aged 7 to 10 years.
The family lawyer, Nomaan Husain, said the evidence clearly proves that Boeing has acted recklessly and without regard to the safety of his children's passengers.
"Boeing was aware of the problems with the aircraft's angle of attack and the MCAS software, and we have recently learned that they were even aware of the problems with the training software," Husain said at a press conference on Tuesday.
"We questioned the jury after considering all the evidence, after talking about Boeings He has thought of reckless and deliberate action in which she has deliberately violated the safety of her passengers to provide a minimum of $ 276 million to Boeing, "he said.
Husain explained how he came to this sum: "Boeing brought in $ 101 billion in 2018. If you divide that number by 365, you'll get $ 276 million."
"Are Boeing's gross revenues one day high enough to deter future behavior, or is it a weekly wage, a month, or a year? That's decided by the jury."
Dubois-Seex joins several lawsuits, which were filed after the fatal accidents against Boeing.
Benjamin Berteau and Saskya Vandoorne reported from Paris while Eliza Mackintosh wrote Curt Devine from CNN also contributed to this report.
Source link