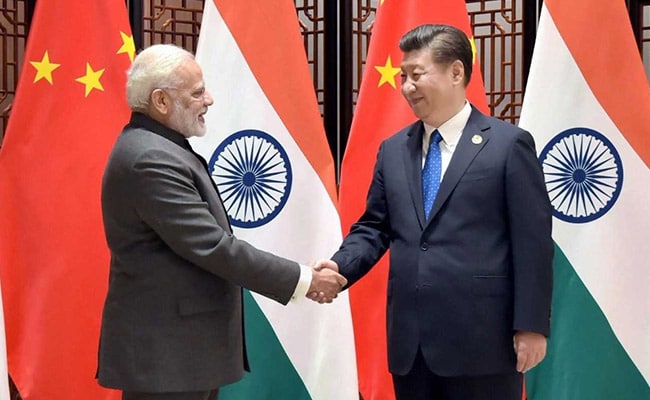 New Delhi:
Prime Minister Narendra Modi's ongoing visit to Wuhan, China, adds yet another milestone to long-term bilateral relations between India and China.
The meeting is dedicated to efforts It was created by India and China to overcome the tensions that had arisen after the stalemate last year.
As of 1950, India was the first non-socialist block country to maintain diplomatic relations with the People's Republic of China Press release from the State Department
Thereafter, the visit of Prime Minister Rajiv Gandhi in 1988 helped tensions between India and China after the conflict between the two countries from 1
962 to thaw.
In 1993, a peacekeeping agreement was signed during the visit of then Prime Minister Narasimha Rao between India and China along the line of actual control (LAC), reflecting the growing stability and substance in bilateral relations.
In 2003, former Prime Minister Atal Bihari Vajpayee visited China. During the visit, both sides signed a statement on the principles of relationship and comprehensive cooperation. They also decided together to appoint special representatives "to explore the framework of border regulation from a political perspective".
In April 2005, former Chinese Premier Wen Jiabao visited India. The two sides established a strategic and cooperative partnership for peace and prosperity and signed an agreement on political parameters and guiding principles.
During the visit of Chinese President Hu Jintao to India in November 2006, the two sides issued a joint statement with ten (19459004) Former Prime Minister Manmohan Singh visited China in January 2008. A joint document entitled "A Common Vision for The 21st Century "was published during the visit, the statement said.
As former Chinese Prime Minister Wen Jiabao visited India in December 2010, the two sides jointly agreed a bilateral trade target of $ 100 billion for 2015.
According to the declaration, more than 60 percent of the agreements were signed during the last year signed by the two Asian giants
To date, both sides have set up 36 dialogue mechanisms covering various sectors.
In March 2012, Chinese President Hu Jintao vis India in view of the BRICS summit.
The fifth round of the annual Defense Dialogue took place in Beijing on January 14, 2013, with regard to the Defense Exchange.
In 2014, Chinese President Xi Jinping visited India. A total of 16 agreements were signed in various sectors, including trade and commerce, railways, space cooperation, pharmaceuticals, audiovisual co-production, culture, establishment of industrial parks and partnership agreements.
A Memorandum of Understanding (MoU) was signed between the two countries to open an additional route for Kailash Mansarovar Yatra in India via the Nathu La Pass in China.
Prime Minister Narendra Modi made his first two-day visit to China in 2015. [196592002] Mr. Modi and Chinese Prime Minister Li Keqiang held bilateral talks. The two heads of state then welcomed the move to initiate a state / provincial forum to advance bilateral relations between the two nations.
This was part of a record 10 bilateral bilateral agreements between the two neighboring countries amounting to $ 10 billion
The two heads of states launched this forum by attending their first meeting in Beijing.
PM Modi also announced the extension of the e-Visa option to Chinese nationals who want to travel to India.
In 2016, former Indian President Pranab Mukherjee visited the Chinese provinces of Guangdong and Beijing to meet with Chinese leaders and participated in a roundtable between vice-chancellors and university leaders,
10 MoUs, Facilitate Improved Faculty / Student Exchange
The visit was intended to return to President Xi Jinping's historic visit to India in September 2014.
He also gave a policy note in China's Pinging University.
Recent meetings included Prime Minister Narendra Modi, who visited China in 2017 to attend the Hangzhou G20 Summit, and September 2017, to attend the BRICS Summit in Xiamen.
The two heads of state also met on the sidelines of the Summit of Heads of State and Government of the Shanghai Cooperation Organization in Tashkent in June 2016 and in Astana in June 2017.
In early 2016, President Xi Jinping visited India to attend the BRICS Summit in Goa to participate.