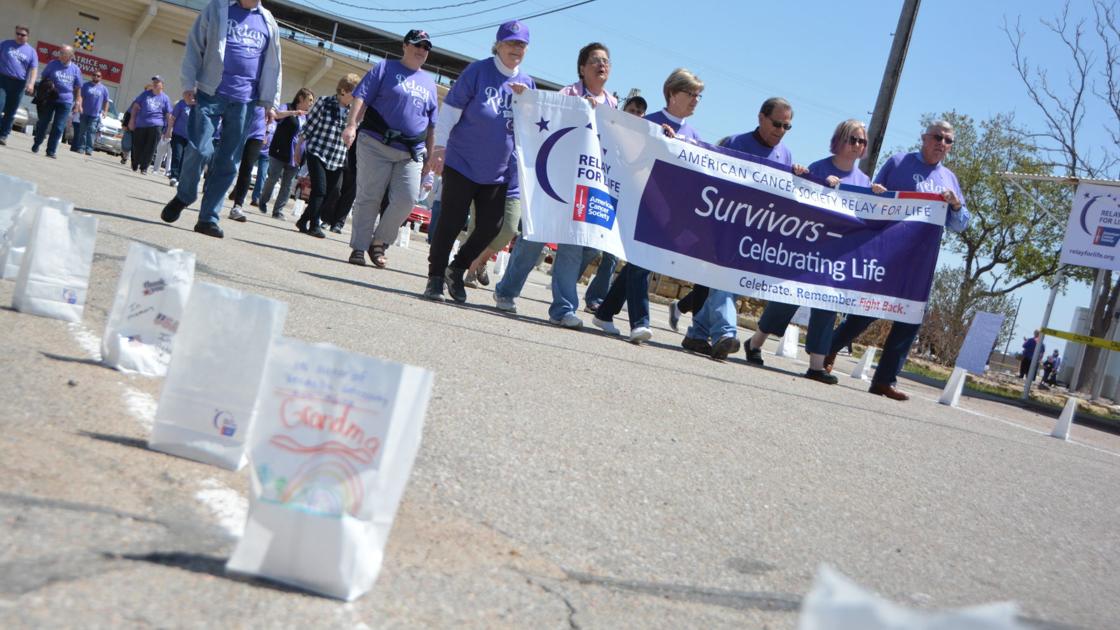 Ron Cullison has overcome two serious medical problems in his life but likes to think that he got something from his daughter Erica where he is today.
Erica was eight years old when she was diagnosed with an inoperable brain tumor in the early 1980s.
"It turned our world upside down," recalls Cullison. "She was so brave and courageous that it was incredible, she taught me more about life than any man who walks the earth."
The family took Erica to Philadelphia, where she spent a few more months with her family spent before she died.
"She had a goal, and that was until her last day on Earth, her goal was to get better," Cullison said.
While Erica was being treated, Cullison was called by doctors to help his daughter. He was ready to help, though the decision was linked to the consequences Cullison had to live with over the next 30 years.
"Their platelet counts were low and they asked me to donate platelets to make them strong for their next treatment, which they would have," he said. "For some reason they had dirty equipment there and I got hepatitis C. I lived with it for 30 years and took many different treatments, some of them had terrible side effects, but just like Erica, my goal was to get better. "
Cullison had the condition under control after living with it for years before a new drug, Harvoni, cured him of hepatitis. although the celebration was short-lived.
"Several weeks later, they told me they found a tumor on my liver," Cullison said. "It was kind of ironic to get rid of this disease that I had been fighting for 30 years and then to hear that I had a liver tumor."
But if you ask Cullison for this experience, he will tell you that Erica never stopped watching over him. He will also tell you that it was no coincidence when the call came last July and let Cullison know that doctors found him a liver.
"One Sunday night, July 23, 201
7 – which, ironically, my daughter's birthday was in heaven and looked up at her dad – I was called and they told me I had a liver," he said. "We beat feet for Omaha and at 5 o'clock the next day I went to surgery and had my new liver."
Almost a year later, Cullison said his recovery had gone incredibly well. He was not in the hospital half the time the doctors expected.
Cullison's story is one of faith, perseverance and hope, but it is far from the only history in the fight against cancer.
Cancer is a disease that affects almost everyone Life in one way or another, and thousands contributed to the Gage County season's live event Saturday to share their stories and show support.
Visitors purchased Luminaria, which lined a walking trail at the Gage County Fair Ground, for $ 1 million in donations to the American Cancer Society during the 21 years in which the event took place in Gage County.
Team Leader Corinne Koch said the event was an emotional charity event where people recognize those who have dealt with cancer.
I think the Survivor is leaving and the Luminaria Ceremony, these two are probably the highlights and most emotional parts of the season, "she said." Everyone has been touched by cancer in one way or another. We only need people who support the survivors. There are hundreds of luminaries in memory or honor. "
For Cullison, it's great to see so many people supporting Relay for Life, even though he thinks his biggest backer is someone who can not be there in person."
"I do not think I happen to he got the call for a new liver on Erica's birthday, "he said," I always felt she was sitting on my shoulder and the thing that made the transplant easier. I just took comfort and thought she was with me.