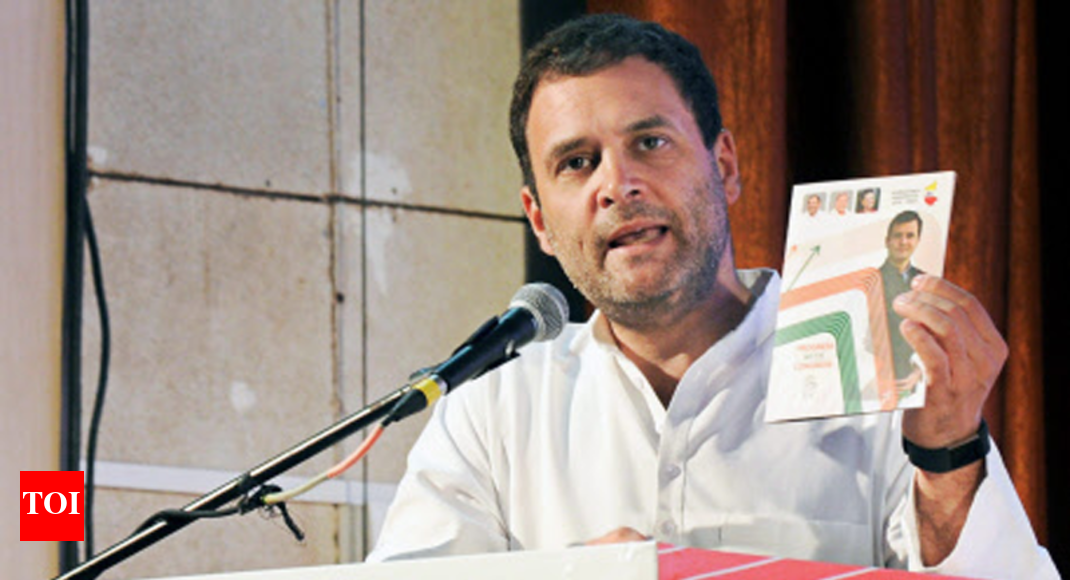 MANGALURU: Women, Farmers, IT Sector, Youth and Students are the focus of the May 12 parliamentary elections manifesto published by AICC President Rahul Gandhi on Friday.
The Manifesto promises to make IT an important driver of the state economy by increasing its contribution from the current $ 60 billion to $ 300 billion over the next five years as Congress comes to power.
It also secures steps to ensure that the IT sector contributes more than 25% of the state-owned GSDP and 33% of India's total technology-related business.
Praised to ensure that the government workforce will have 50% women, the party says every woman government and Panchayat employees with an annual income of Rs 2.5lakh or less will pay 50% subsidy or Rs 30,000, whichever is less , provided, buy scooters.
The party promised to create at least 1
5-20 lakh jobs each year to strengthen the youth. In the education sector, Congress assures that it will offer free education in public schools by the 12th grade. "Every child in Karnataka receives 12 years of good quality education, beginning with grade 1. Our government will be the guarantor and free education in state schools up to grade 12," said the manifesto.
In the energy sector, the congress is committed to protecting the environment and using cleaner forms of energy. The Manifesto promises adequate, clean, reliable and sustainable energy for all and ensures 100% electricity by ensuring the basic electrification of the household.

Source link