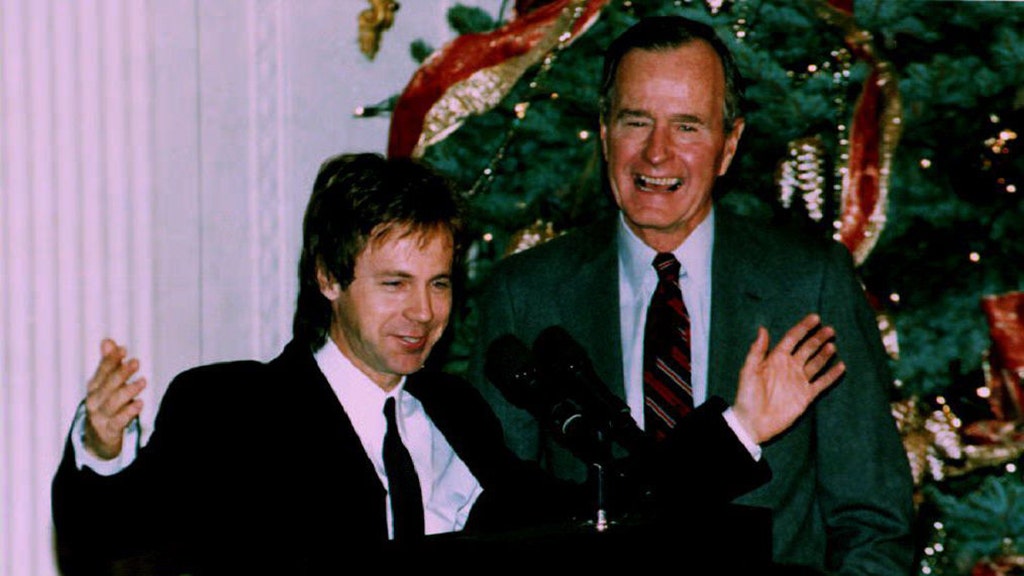 The comedian Dana Carvey has the former George H.W. Bush during his presidency nearly 30 years ago, but that has not stopped the former "Saturday Night Live" star and the 41st President from making a decade-long friendship.
"Dana laughed a lot," Bush said at a December 1992 Christmas party in which Carvey participated after the 41st President lost the presidency to Bill Clinton, the Washington Post said. "And the fact that we can laugh at each other is a very basic thing."
In fact, there was at least one moment when Bush took a line from Carvey's impression of him.
would not be wise at this point, "says Carvey during his incarnation of the President at the Holiday Party. Bush later lent the lead during a public appearance.
]
Bush died on Friday night at age of 94. To celebrate this friendship, check out these three fun and catchy SNL sketches in which Carvey portrayed the deceased president's episode in 1
989, Carvey, who portrays Bush, talks about the "drug problem" in the White House Carvey Bush talks about the US economy and its newly acquired Presto Salad Shooter, among others
"I'm not afraid to say recession … Recession! Recession." Hurricane Hugo, who was "not his fault," jokes Carvey "Recession!", He says. "In fact, I say it all day, because we are not in recession."
Season 25, 2000
Although Bush's Pres his son George W. Bush was soon elected 43rd President of the United States. In this SNL sketch, Carvey, who once again portrays Bush, helps George W. Bush (Will Ferrell) prepare, before taking on Al Gore in a debate.
GEORGE H.W. Bush's children and grandchildren turn their heads to the last president
"They have to dodge, if they ask you a question, you have to get away," he advises.
Source link