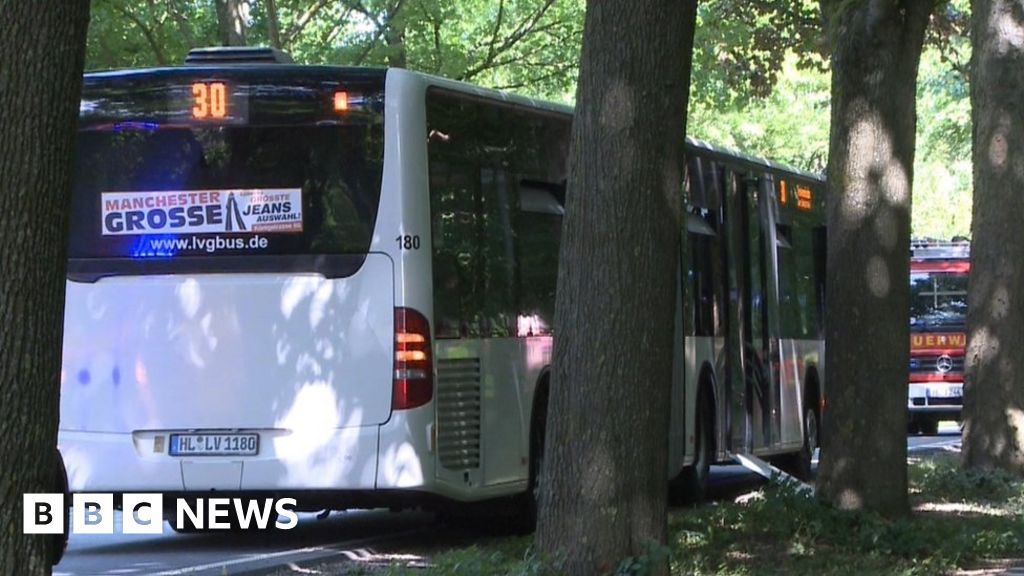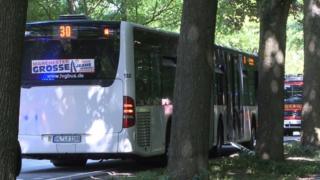 A man armed with a knife attacked passengers on a bus in Lübeck, injuring several people, one of them seriously, police say.
A 34-year-old man was arrested and taken into custody. The police said there was no indication that the suspect had been politically radicalized.
They said on Twitter that 1
0 people were known to have been injured. Local media reports indicate the number as 14.
An area around a bus stop in the Kücknitz district was sealed off.
The police said a smoking backpack was found on the bus containing an "accelerator" but no explosives
"The exact number of injured is still unclear, there were no deaths," the police said in a statement. "The background of the crime is still unclear and subject of ongoing investigation."
The statement added: "The identity of the perpetrator has been clarified: A 34-year-old German citizen resident in Lübeck There is currently no evidence that the man has been politically radicalized and that there are no signs of a terrorist background." [19659006] The attack took place at 13:47 local time (11:47 GMT). An eyewitness told the local Lübeck news that a passenger had just given up his place for an elderly woman when the attacker stabbed him in the chest.
The bus driver drove to the street and the passengers fled. The police said the suspect had been overpowered by officers at the scene.
In April, a man in a camper drove into a group of people in front of a restaurant in Münster, killing two people before he shot himself.
The police said that in this case there is no connection to terrorism.
In Berlin in December 2016, a Tunisian who had connections to militant Islamists hijacked a truck and plowed into a Christmas market, killing 12 people.
Source link