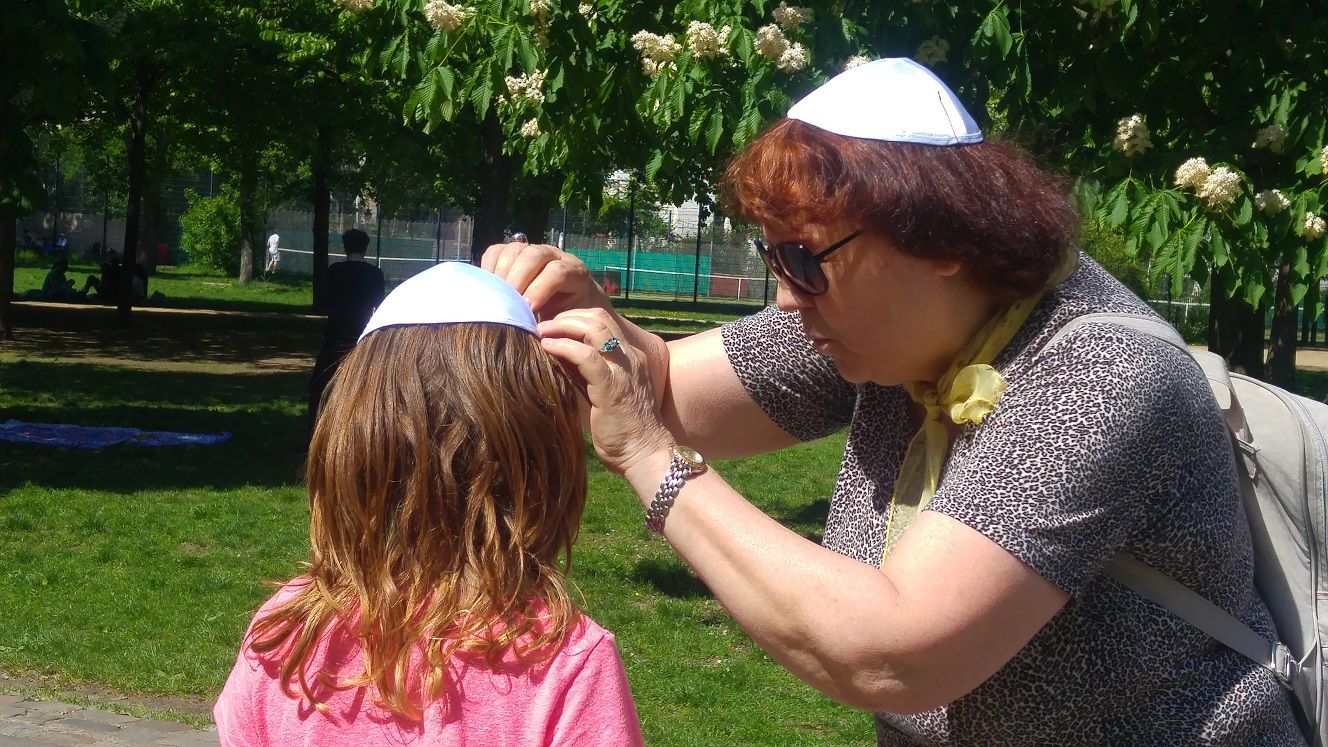 BERLIN – "Would you like to try a kippa?" Became Paul's favorite icebreaker. The 28-year-old activist repeated this question for hours and distributed passers-by in Mauer Park, one of the most popular tourist attractions in Berlin.
The shadowless strip of grass was full of foreigners and teenagers drinking a beer. Some threw it off, others showed curiosity. Last but not least, a kippa is a great way to ward off the unexpectedly strong sunshine, a recipient said.
On Sunday, dozens of activists in five parks in the German capital distributed 10 000 skull caps, as a sign of attachment to the Jewish community and in protest against recent anti-Semitic incidents
Unlike the demonstration last week under the title "Berlin Wears Kippa" was attended by over 2000 people, the organizers and volunteers were mostly non-Jews.
"I am not a Jew," said Anna, one of the organizers, i24NEWS "but anti-Semitism also affects me because I have people in mine It's happening at different levels, and it's up to everyone to fight it. "
" Attacking a minority because it believes in it is an attack on democracy, and we're here to say it It is not only the task of the Jewish community to educate people about anti-Semitism – it is a job for all of us, "she emphasized.
"I'm also part of a minority, I'm gay," Sebastian remarked, handing out skullcaps with a big white kippa on his head and a golden cross around his neck. "Today it is normal to show it, but before it was not, I'm fighting for acceptance."
Despite the distribution of 90 Kippa, the skullcaps were barely visible in the crowded Mauer Park; In another park in the eastern district of Friedrichshain, the Kippas could not be ignored. Families enjoying a barbecue, couples sunbathing, a father and a son throwing a football – everyone goes about their business, wear a kippa.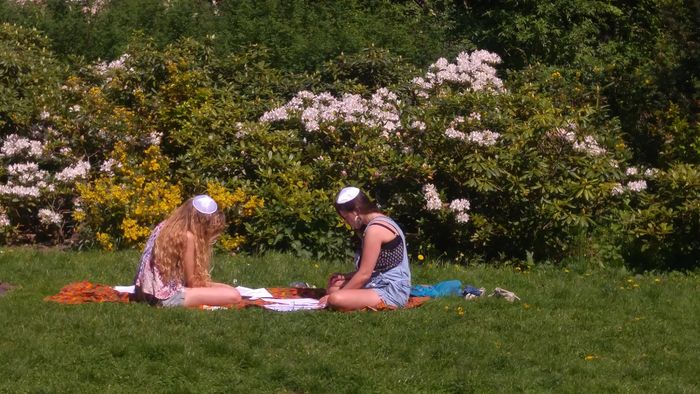 "We have to show people who have problems in Berlin [because of anti-Semitism] that they are not alone," stressed Tom, a primary school teacher who is now in the fray with his dressed relatives brunched. Your first reaction after the acceptance of Kippa? Posting selfie
"This is a great way to send a message to say, 'You do not have to hide, there are people who may not have the same religion, but are still on your side & # 39; . " [196592002MitgutemBeispielhabenauchvieleFreiwilligezumerstenMalerfahrenwieessichanfühlteineKippazutragen"Hierfühltessichwirklichentspanntanichmerkeesfastgarnicht"beschriebPauldieSensation"IchfühleesaufmeinemKopfundseheLeutediemichanschauenaberesfühltsichirgendwienichtkomischanEsisteigentlichziemlichcoolweildieLeutemitdirredenundFragenstellenwollen"
The event, called "head up" (head high), found in five parts in the city center instead, none of them in an area with a large Muslim population. Nevertheless, police officers accompanied the volunteers at some of the distribution points.
"We can not guarantee everyone's safety," Anna admitted, "so we stay in groups and we have the police here, we keep our eyes open, but we practice what it means to show moral courage." [19659002]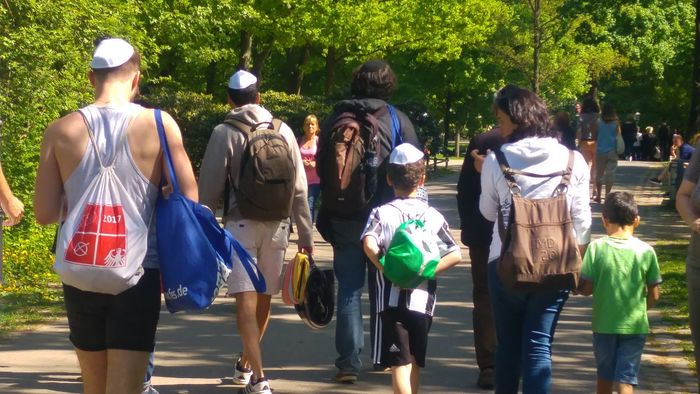 John, one of the volunteers, confessed to his safety before the event. "I was thinking about it last night and today I decided to take my cheap camera, my cheap smartphone, my cheap watch, so I would not lose my valuables if there were any difficulties."
"Even when I arrived, the policeman asked me, if I would carry the Kippa from my home to the park. He really seemed worried about me, so my concern just grew. But then I started talking to people and everything changed. "
Volunteers talked about mostly positive reactions, some recipients even ran after them and asked for more kippas – for their partners, children or friends – the most negative response, they say, was ignored.
" People are leaving simply, no, thanks & # 39; – but I always hear the same answer when I fly around the area, "commented Paul.
" People were either convinced from the beginning, or they just put us off, "Johannes added." An older woman tried that Belittling the problem, saying that anti-Semitism was simply imported from Syria. I told her that this problem still exists in Germany and that we all have to do something about it. "
" Honestly, I expected that I would have a lot more problems with it, "said Tim, another 25-year-old volunteer with a smile." I found people very open, most were interested in the Kippa to wear. And suddenly you have a park with hundreds or thousands of people and maybe half of them carry a kippa. It is so empowering to see this. "
Polina Garaev is i24NEWS & # 39; correspondent in Germany.
Source link