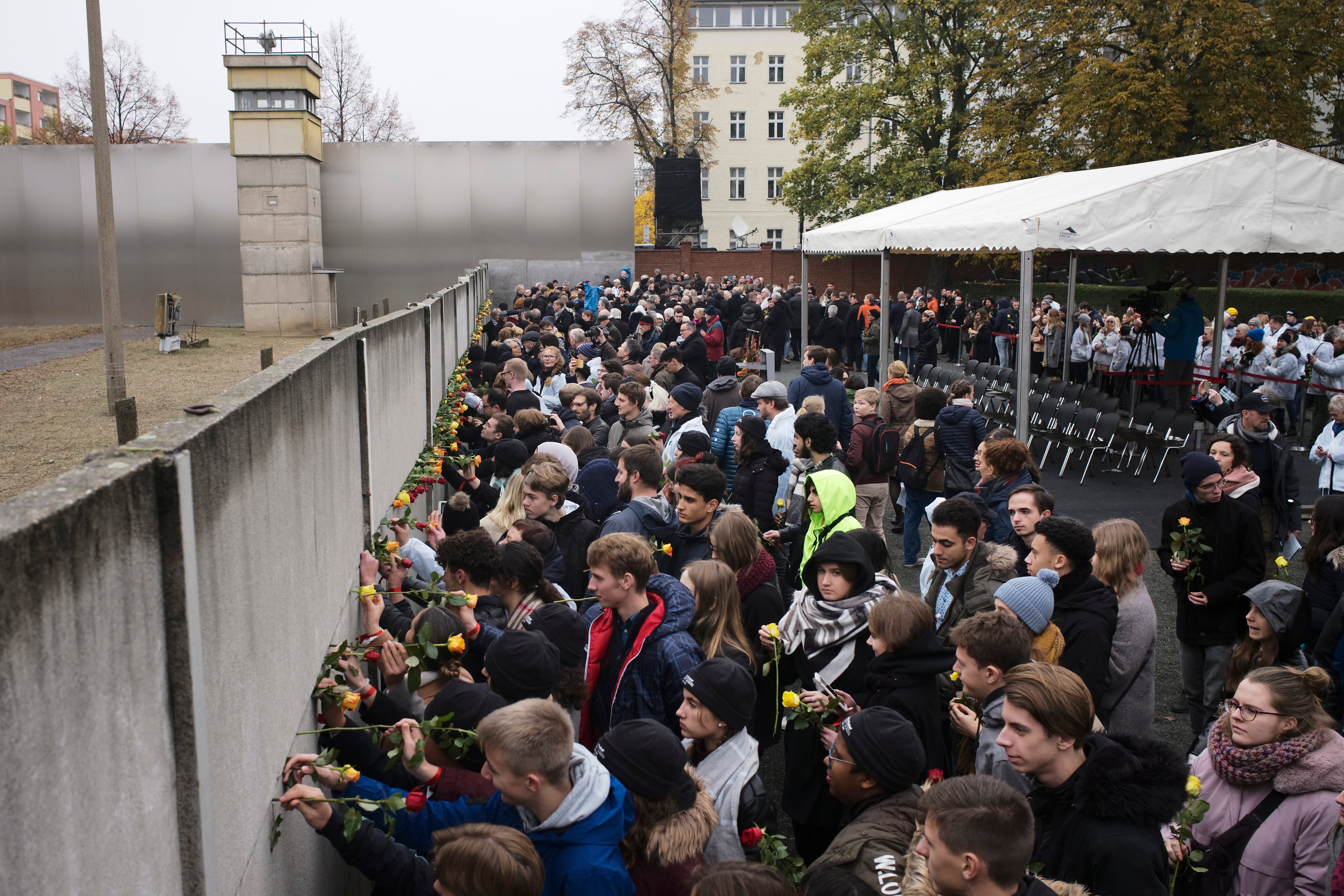 The Berlin Wall stood for 28 years. On Saturday, Germany and a host of European countries celebrated the 30th anniversary of the infamous barrier started to crumble down.
Leaders from across Europe attended a ceremony at Bernauer Strasse – one of the last areas of the wall remains silent –
"The values ​​that Europe is based on – freedom, democracy, equality, rule of law, human rights – these are not to Chancellor Angela Merkel said at the commemoration ceremony on Saturday.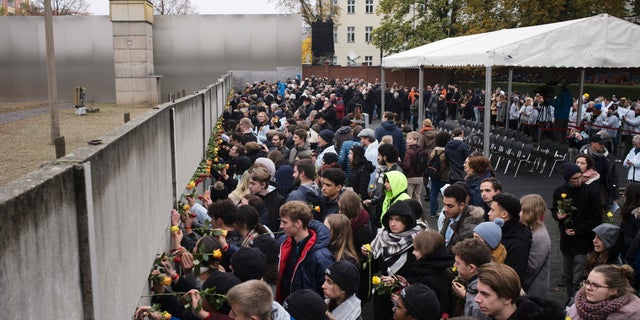 ROMINA BOCCIA: WHAT BANANAS TELL US ABOUT SOCIALISM AND THE FALL OF THE BERLIN WALL
"In the future, Europe wants to fight for human rights, tolerance, and democracy," she added.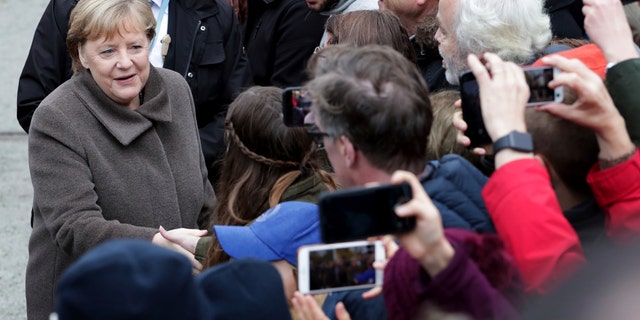 The Berlin Wall was constructed nearly overnight in 1961 with barbed wire and barricades cutting through the city nearly 2.5 million East Germans fled to the west.
Flowers in front of portraits from people celebrating the 30th anniversary of the Cold War Berlin Wall at the Wall memorial site at Bernauer Strasse in Berlin, Saturday, Nov. 9, 2019. "/>