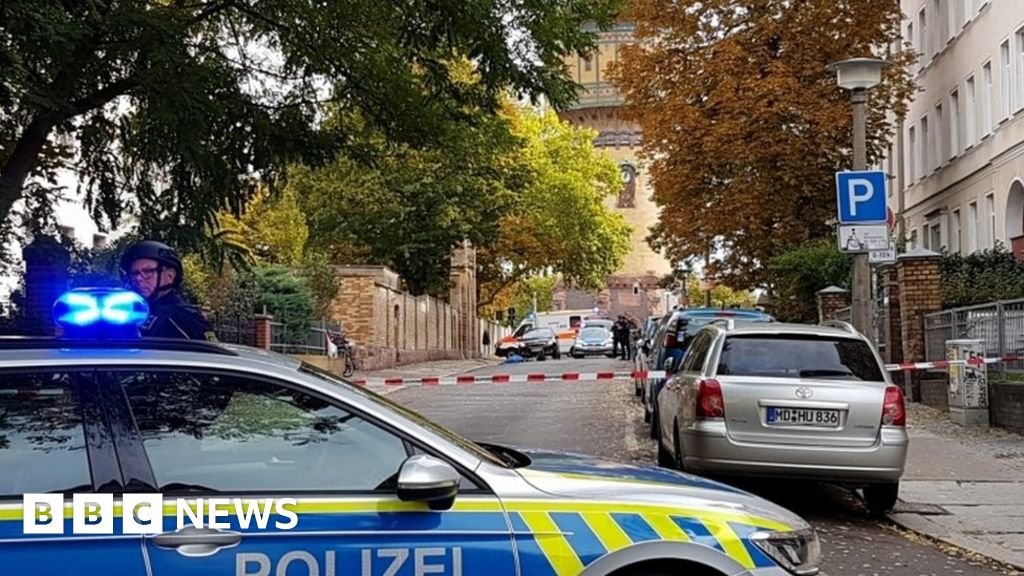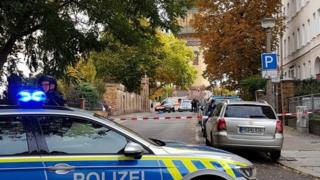 At least two people were killed in a shootout in the East German city of Halle, police said arrested, but other suspects reportedly fled in a vehicle.
The shootings took place in the Paulus area. Witnesses had reported an armed man wearing military camouflage and carrying several weapons.
A witness reported to the German news of n-tv that an armed man in camouflage with an assault rifle on a doner kebab shop opened fire.
"The man came up In the kebab store he threw something like a grenade that did not explode, and he opened the fire with an assault rifle, the man behind me must have died … I hid in the toilet", The witness told a television reporter nearby the scene.
German media report that shots were fired near a synagogue in Halle, but the details were not confirmed.
A witness stated that an attacker had thrown a gasoline bomb or grenade over a cemetery wall.
After an attack in Paul, the police warned the residents of Landsberg, 8 km northeast of the city, to remain vigilant.
It was not clear where the arrest took place. Police are still warning residents to stay in their homes.
---
Are you in the area? Did you experience what happened? If this is certain, send an e-mail to hasyoursay@bbc.co.uk .
Provide a phone number when you are ready to talk to a BBC journalist. You can also contact us as follows:
WhatsApp: +44 7756 1

65803
Tweet: @BBC_HaveYourSay
Send pictures / videos to

yourpics@bbc.co.uk

Upload your pictures / videos here
Send SMS or MMS 61124 or +44 7624 800 100
Please read our Terms of Use and Privacy Policy