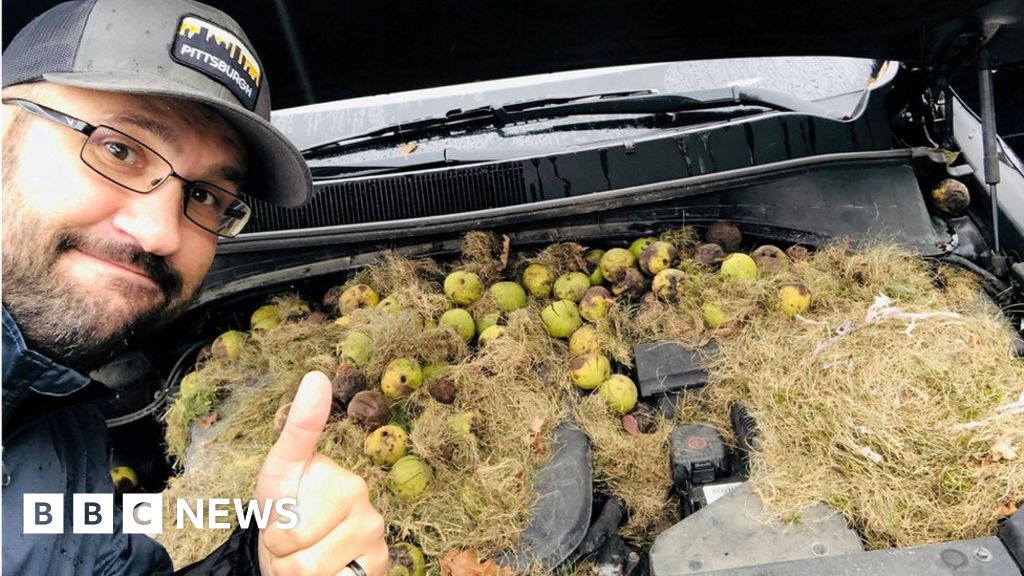 A couple in the US city of Pittsburgh has found a surprise supply of hundreds of walnuts hidden under the hood winter.
Chris Persic posted photos of the car on Facebook, warning that "rodents and vehicles do not mix".
Holly Persic discovered the treasure only during the journey and noticed a burning smell and a strange noise.
After looking under the hood, she found the hiding place that the couple tried to clear before taking the car to a mechanic.
"Was absolutely crazy … no pun intended," said Mr. Persic in his Facebook post.
"They were everywhere under the battery near the radiator fan," he told CNN. "The walnuts on the engine block were black and smelt like they were definitely roasted."
As autumn set in, walnuts fell off the trees a few weeks ago, which meant the squirrels had worked quickly to build their treasure.
Although the car was not damaged, Mr. Persic warned others to look under their hoods.
Due to the recent rains, the grass under the hood was damp, but if it had been drier, it could have caught fire, which would have led to far more drastic consequences.
"In short, if you park outside, do yourself a favor and look under the hood from time to time," he said.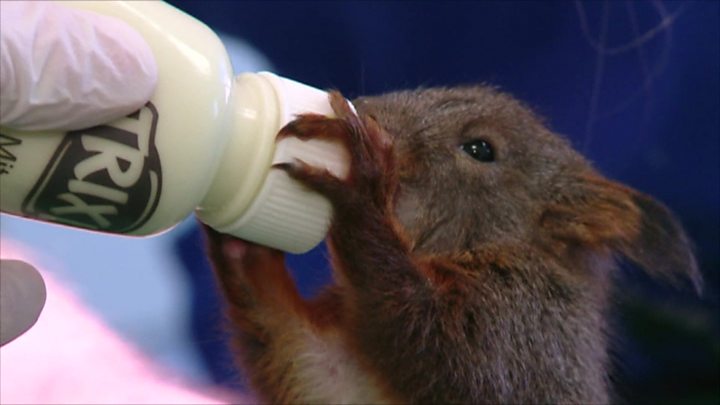 Source link