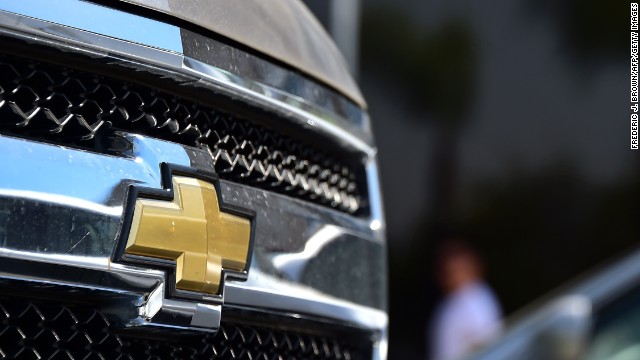 The problem has resulted in 113 accidents and 13 injuries, although no deaths have been reported, GM spokesman Dan Flores told CNN.
"General Motors is voluntarily calling certain model year 2014 Cadillac Escalade, Chevrolet Silverado, Chevrolet Suburban, Chevrolet Tahoe, GMC Sierra and GMC Yukon vehicles -2018 due to a condition related to an increased brake pedal effort, "GM said in a statement. "In rare cases, these vehicles may have a condition in which the performance of the engine-mounted mechanical vacuum pump decreases over time, thereby reducing the amount of vacuum / power brake assist." If vacuum power is less than required, "customers may notice increased brake pedal effort, hard brake pedal and / or potentially increased braking distance."
All these problems can increase the risk of an accident.
Flores says that the problem occurs more frequently at low speeds when the brakes are applied softly, and that the brakes continue to work and exceed the requirements of the Federal Motor Vehicle Safety Standard.
] While the National Road Safety Authority (NHTSA) began investigating the problem in November, GM had only been in contact with the NHTSA on this issue for several months.
The NHTSA did not respond to a request for comment by e-mail and telephone.
GM was asked to take action based on reviews and customer complaints.
"Dealers will reprogram the electronic brake control module in these vehicles with a new calibration that improves the system's use of the hydraulic brake booster. Assistance function when vacuum assist is exhausted," Flores said.
Source link