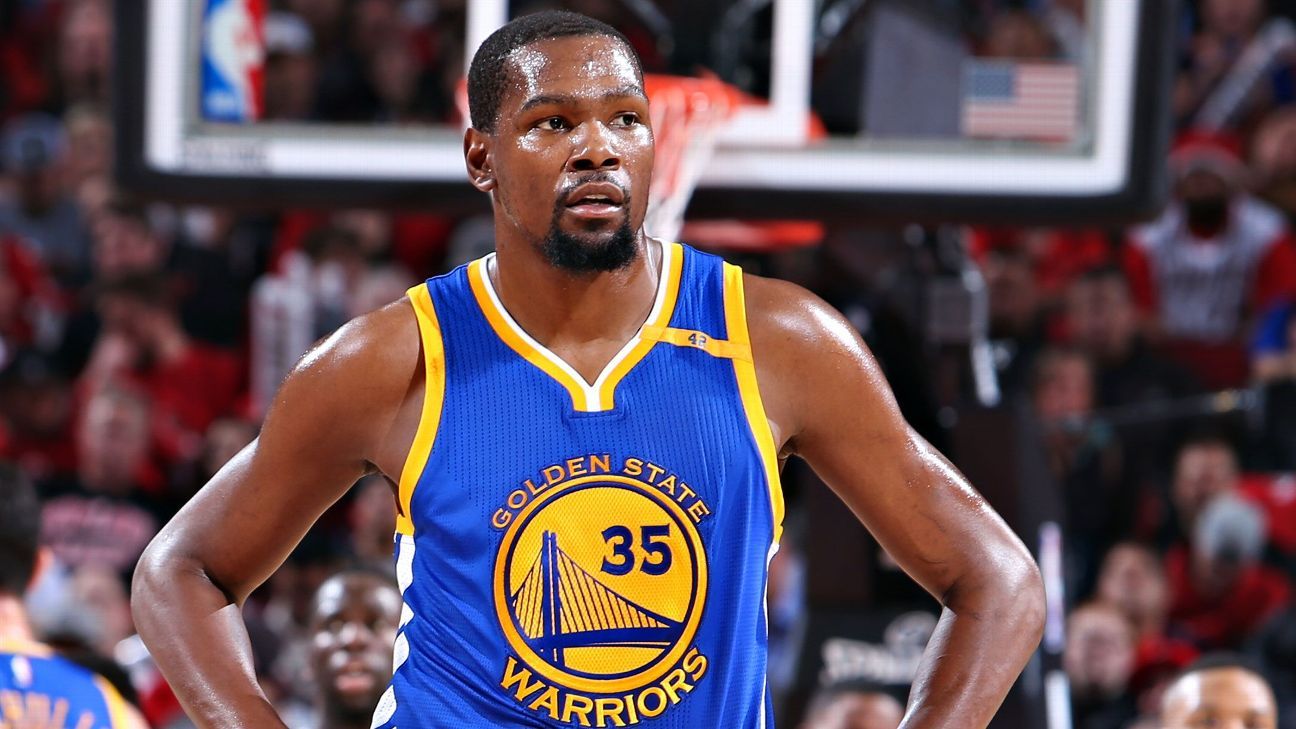 OAKLAND, California – Kevin Durant's second leg did not last as long as expected.
In his first game since his absence from six games following a rib injury, the All-Star Small Forward recovered two rapid technical fouls late in the first half of the Golden State Warriors' game on Thursday against the Milwaukee Bucks sent to the showers with 2.4 seconds in the second quarter.
Durant's night ended early after he quarreled with official Tre Maddox He claimed he had been fouled on the way to the basket.
As the quarter drew to a close, Durant fought for a post-up position with Bucks striker Giannis Antetokounmpo. Durant could not quite stand in front of Antetokounmpo and he then moved close to the top of the key to get the ball.
Moments later he maneuvered around Antetokounmpo and drove hard into the basket and there was a contact between the traffic in the paint, but it was not called a foul.
Durant fell to court and then immediately got up and slapped Maddox's face. Immediately struck by a technical foul, Durant ran back to the officer and earned his second T, resulting in an automatic ejection.
Durant stood in disbelief in front of the Warriors Bank before entering the dressing room.
He played 17 minutes and scored 10 points on 4-of-10 shooting.
It was the 14th technical he picked up this season and his fifth ejection. He is two technicians away from an automatic one-game suspension.
Durant's five shoots are most tied to each player in a season in the last 15 seasons (Larry Sanders in 2012-13). The only player with more in one season in the last 25 seasons is Rasheed Wallace (seven in 1999-00 and 2000-01).
Source link