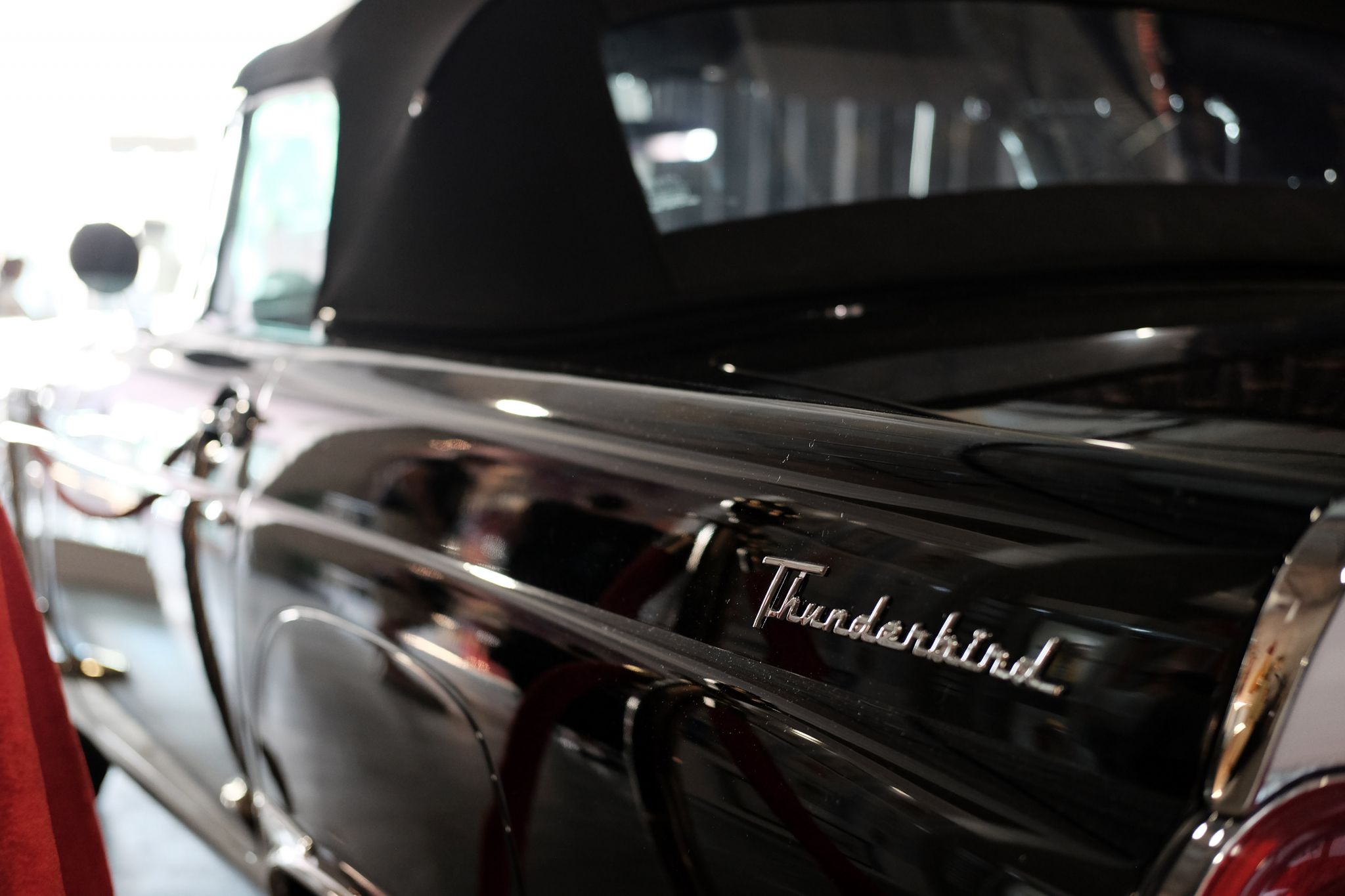 Photo: Sarah Morris / Getty Images
                                                    
An on-air reporter with "Good Day Sacramento" is under fire this week – and reportedly out of a job – after he jumped on a
While on live television, reporter Angel Cardenas hopped onto the trunk of a yellow T-Bird and lounged, telling the camera he's "going to live on the wild side." He then asks the anchor in the newsroom to "tell me what you think about this pose, Tina?"
From there, Cardena steps into another car, so a T-Bird, dinging the car in the process.
Afterwards interviewing a Ford Representative onsite, he jumps onto the hood of a new Ford 2020 hybrid on display.
Outrage was immediate, and not just from the auto show organizers and car collectors.
"I was watching this segment and could not believe that," wrote one Redditor. He's always done unacceptable on the show as he thinks he has a microphone. "
Ace Tire Meets Road, the Sacramento International Auto Show, is pleased to announce its release on KMAX-TV's "Good Day Sacramento" program. The organization's Facebook post on the ordeal stated that it had been fired for its actions.
A page on the Good Day Sacramento website tagged Cardenas' name appears to have
Speaking to the Sacramento Bee, Stacey Castle Bascom said this was not the end of the story, one of those privately owned, and officials were "nonetheless outraged."
KYX-TV declined to comment on this story.
Alyssa Pereira is at SFGate digital editor. Email: [email protected] | Twitter: @alyspereira