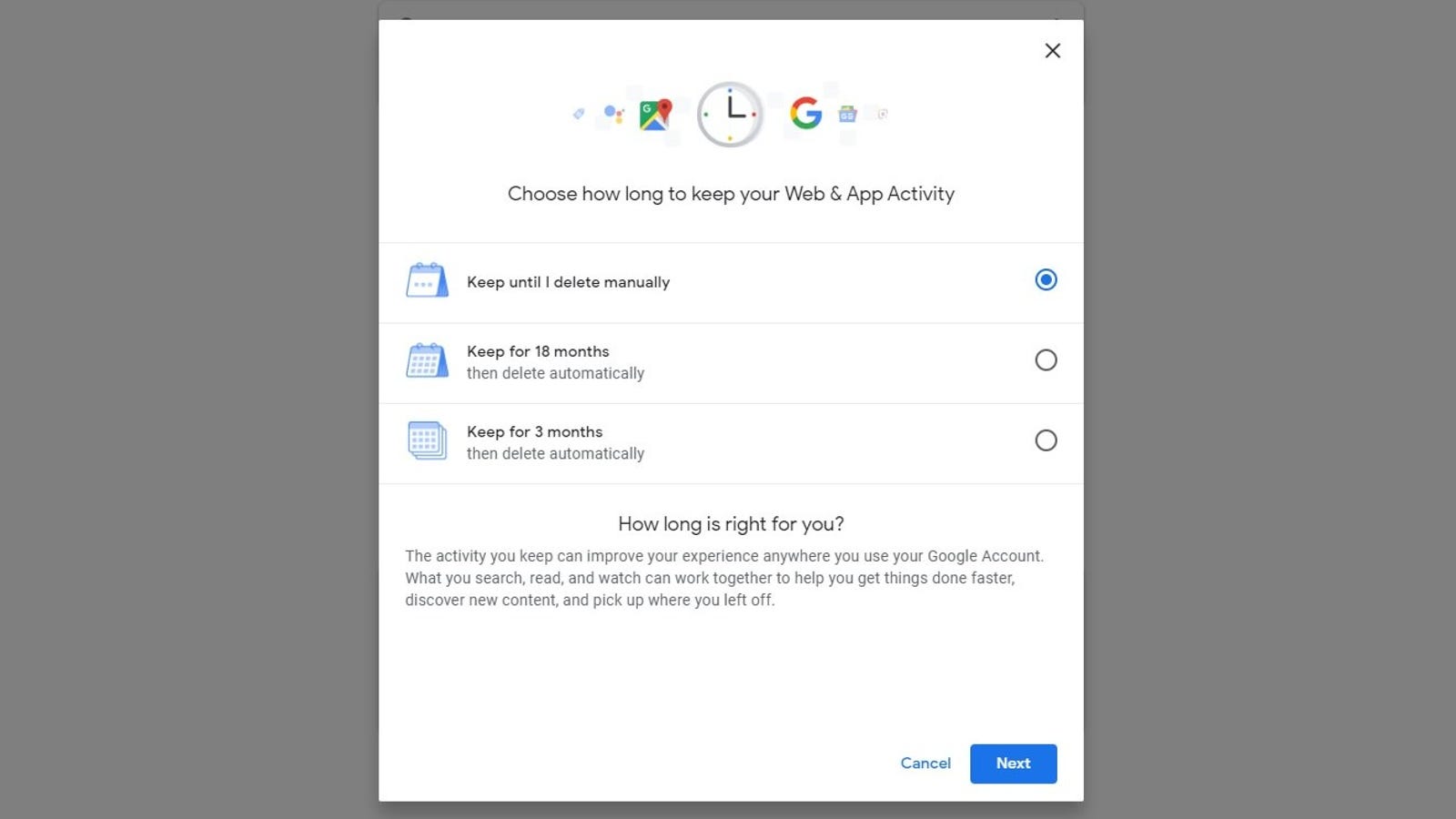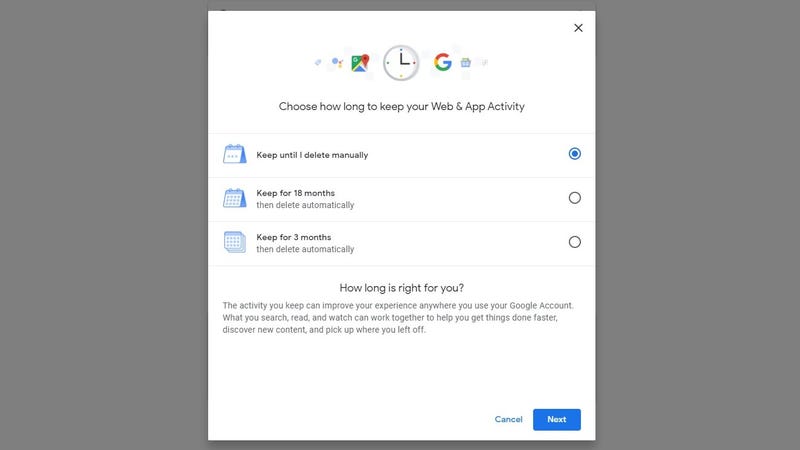 Google has begun to roll out features first announced in May A timeout period after which the giant automatically deletes location history instead of it continue to hoard forever (according to TechCrunch). Apparently, another feature has been launched that lets you do the same with web and app history.
To turn it on, go to the "Activity Control" page of your Google Account and click "Manage Activity" in the "Web & App Activity" and "Location History" sections. There you'll find a prompt called "Auto-delete" where Google lists two options for deleting data: every three months or every 18 months.
Of course this is an option rather than a default option because Google collects this kind of information. But at least it's better than having users just had the option to remember to do it manually.
Note that users can also manually delete their data here. or – even though it removes the dubious usefulness of features such as location recognition, venue recommendations, and / or "personalized experiences" when searching – completely disables the collection of this type of information by Google.
According to TechCrunch According to Google, site controls were introduced on Wednesday for iOS and Android users. However, The Verge noted that both features will be launched "worldwide in the coming weeks". Depending on where you are, it may take some time to appear. (Contrary to some reports on the schedule of these feature rollouts, two accounts from G / O Media employees had the ability to automatically clear web and app history from Thursday morning, but apparently not location history.)
For some reason, if you do not want to completely disable the collection of this data by Google, it is probably not the worst idea to delete it after three months.
Source link