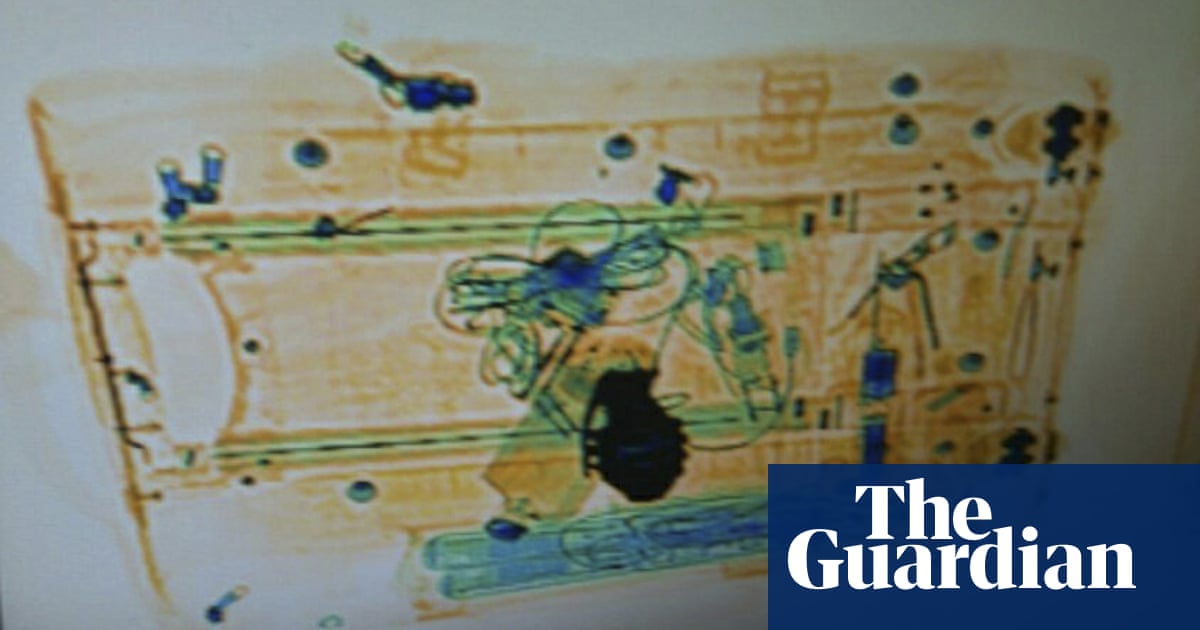 Police evacuated the main train stations in Barcelona and Madrid during rush hour on Wednesday morning after a belt grenade-shaped belt buckle triggered a security alert.
The incident, which turned out to be a false alarm, appears 19659002 The Catalan regional police, Mossos d'Esquadra, said an explosive device had been sent to the subway's high-speed rail tracks Central Sants station in Barcelona at 8 o'clock a call from railway workers.
The alarm was triggered when security guards on their scanners saw an object with the shape of a possible explosive.
A photograph released by the troupe seemed to show the outline of a hand grenade in a suitcase. A police spokesman said the object was a grenade-shaped belt buckle.
Two moves were searched before the Mossos declared that the object was "no threat".
The security warning also led to the evacuation of the Madrid Atocha station. The police said that this was a false alarm.
"Our officers carried out the appropriate checks on the Atocha station in Madrid and found that it was a false alarm," the Spanish National Police said in a tweet. "The police operation is over and everything is back to normal."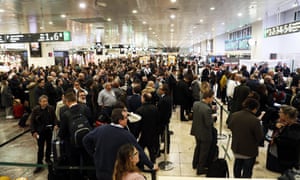 The Mossos later confirmed that the object and the woman who wore it were in Atocha Station, adding that the police had determined that the object was not dangerous.
It was not clear why the suspicious case was allowed on the train
The railway operator Adif announced an investigation into possible safety deficiencies in connection with the incident.
At 9:20 am, the Spanish railway company Renfe announced that a partial high-speed service had been restored at Barcelona station.
The Mossos also tweeted, "The services are being restored at the Sants Station after various special forces have carried out the appropriate controls."
An Associated Press reporter at Sants Station saw long queues of passengers heading for the Sants Station Restarting rail services Atocha station was the scene of a bomb attack in March 2004, killing 193 people and injuring around 2,000, which is Spain's deadliest militant attack. Police say it was carried out by Islamist fighters inspired by al Qaeda.
In August last year, a self-bred extremist cell in Barcelona killed 16 people and a nearby coastal resort in successive vehicle and knife attacks later claimed by the Islamic State Group.
Source link