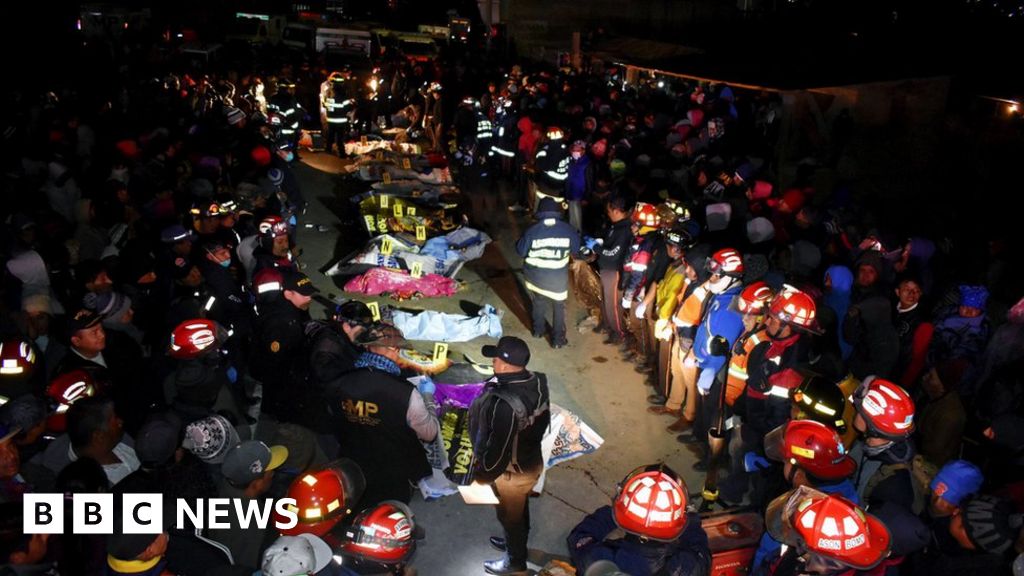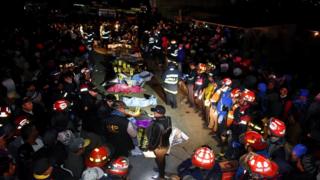 At least 1
8 people were killed after a truck was plowed into a crowd in Guatemala.
The victims saw an accident at the scene of the accident in the western city of Nahuala when the truck met them on Wednesday. The driver then fled the scene.
The Department of Health said 19 people were hospitalized with injuries.
Guatemala's government has declared national mourning for three days.
Pictures of the scene depict emergency services lining the bodies of victims on the street.
Bus crash in Guatemala kills dozens
What is Guatemala?
The truck driver escaped after the incident, but police spokesman Pablo Castillo said the authorities had managed to take a suspect after a chase A 28-year-old man identified as Pedro Rene Lorenzo Lopez was in police custody the spokesman added.
Guatemala President Jimmy Morales wrote on Twitter: "At this time, we coordinate our response to find the full support Relatives of the victims, my sincere condolences."
The country has suffered several serious accidents in recent years Experienced roads. In 2013, 43 people were killed when a bus crashed 200 meters into a ravine.
Source link